About
As you can see I really like vibrant colours and have a particular passion for painting flowers both native and introduced to Australia. Luckily my own garden in north western Sydney provides me with an exquisite selection of subject matter such as kangaroo paws, camellias, bromeliads, magnolias, gardenias and gums. I love concentrating on one solitary flower or bud in one painting and then progressing to another canvas and incorporating that flower in a still life. My favourite Australian artist is Margaret Olley and in 2011 was thrilled to have my still life, 'The Green Room' which I painted in Olley's honour, hung in the National Trust Harper's Mansion Still Life Art Prize in Berrima. I did a graphic design diploma when I lived in London then started painting in acrylics when my children were little because they dry so quickly. I've held a few solo exhibitions in Sydney most recently at the Palm House in the Royal Botanic Garden where I love hanging my paintings as all the flowers depicted on my canvases are also growing outside in the gardens.
Top Categories
Education
Graphic Design Diploma, Blake College, London, 1995
part time lessons in oil painting Heatherly School of Fine Art, Chelsea and life drawing, Froebel College Roehampton
BA, University New England 1989
Exhibitions
Art Gallery on Darling, 4- 11 June 2018.
'From garden to table', Palm House, Royal Botanic Garden Sydney, June 2016.
'Four women', Arthouse Hotel, Sydney Feb-June 2015. 'Libby Moore Exhibition',
Eden Gardens, North Ryde, 2011.
'A garden of delights' Palm House, Royal Botanic Garden Sydney, 2003
Press
The Weekly Times, March 2018
Northern District Times, June 21, 2017
Country Home Ideas November 2016
Art Edit Autumn 2016 ISSUE_09
Northern District Times, February 11, 2015
SMH Weekend Edition, August 30-31, 2003
Influences
Lucy Culliton, Cressida Campbell, Margaret Preston, Margaret Olley, Renée Magritte, Henri Matisse, Raoul Dufy,
61cm (W) x 61cm (H)
Acrylic Paint
76cm (W) x 76cm (H)
Acrylic Paint
76cm (W) x 76cm (H)
Acrylic Paint
artist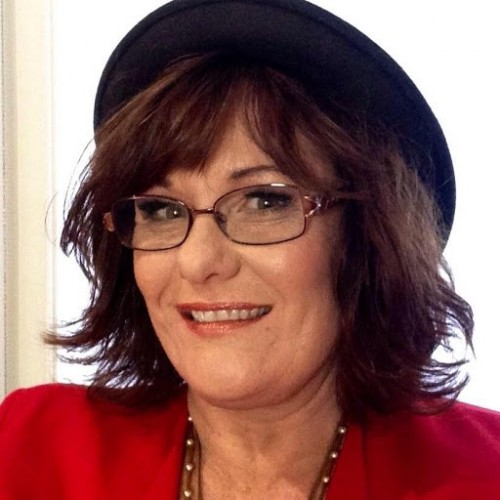 Lisa J.
5 days ago
artist
Sarah S.
7 days ago
collector
Jillian B.
3 days ago
collector
Felicity
9 days ago
artist
Colleen S.
12 days ago
artist
Kaz B.
2 days ago
artist
Eva J.
4 days ago
collector
Ingrid S.
10 days ago
artist
Chrissie C.
11 days ago
artist
Robyn G.
6 days ago
artist
Kerry j.
6 days ago
artist
Melinda P.
7 days ago
Previous
Previous