About
Lorraine Lewitzka worked as an illustrative fashion artist in Adelaide in the late 60's after leaving school. In 1985 after her children went to school she began watercolour painting with Marjorie Hann. She was accepted as a Fellow of the Royal South Australian Society of Arts in 1988. In 1990 she won a study travel award which took her to the USA for two months studying with various watercolour teachers. Following this her program led her to London and the Slade School of Art to participate in a summer Life painting course in the new medium of oils. Back home, Lorraine and artist husband Terry ran a Gallery, shop and school where they were fortunate to have regular input from Leonid Vasin, Professor of Fine Art, China from whom Lorraine learnt traditional drawing and watercolour.
Throughout her art journey, Lorraine has endeavoured to produce works of substance, giving the viewer the opportunity to grow with and into the painting.
The subjects to which she is drawn are largely figurative in nature. Watercolours are becoming more layered and textural, sometimes with the use of gouache and pastel. Lorraine enjoys the freedom to work in water mixable oils, acrylics , pastels and even collage and mixed media, according to the subject and the feeling she wants to achieve. The present series is focusing on nostalgic and symbolic schemes, inspired by the Pre-Raffaelites of the late 1800's expressing beauty and hinting at both the birth of new creation and the passing of time.
With good underlying draughtsmanship, and preparatory sketches, Lorraine's search for expressing truth and beauty is on going.
Lorraine has tutored watercolour locally and nationally, and demonstrated at several artshows, including the Australian Guild of Realist Artists with watercolour portraiture.
Education
Self study.
Travel award and classes with Alex Powers, Betty Lou Schlemm, Christopher Schink, and Robert Wade.
Slade School of Fine Art 3 week Summer School.
LeonidVasin, personal mentor and tutor.
Various workshops with Australian Watercolour Artists.
Exhibitions
!990 - 2015 Approx 98 first prizes South Australia and Victoria. 30 Second prizes.
David Sumner Gallery, Adelaide: 2005, 2009, 2010, 2012 (solo), 2012 (group), 2014 (solo),
Paintbox, Canberra: 2005, 2006, 2010,
Chelsea Art Fair: Sydney, Melbourne Art Fairs, 2007,
2006 Flinders Gallery, Townsville; Artistic License, Adelaide; Coalfields, Vic; RSASA;
2008 "Artists of the Fleurieu" Invitation by David Driden
2009 2- man ex. at AGRA Galleries, Melbourne
2010 Without Pier Gallery, watercolour exhibtion, Melbourne, 4 - man, Artistic Licence, Adelaide
2013, Judge, Solar Art Prize, Adelaide; 1st prize, Yakkatrax, Yankalilla;
2014 Judge, Flagstaff Hill, Adelaide;
2015 Judge, Kapunda Art Show, South Australia
2016 RSASA Portrait Exhibition, 2nd Place
Lorraine has entered the Doug Moran, Portia Geach and Alice Bale Competitions, and was a finalist in the inaugural Nora Heysen Still Life Competition.
Press
Published in Australian Artist Magazine, Australian Women Artist Guide amongst other publications for exhibitions.
Watch for portrait series in Australian Artist Magazine beginning in February, 2018.
Influences
John Singer Sargent, Degas, Manet, Brabazon, Leonid Vasin, Charles Reid, Pre-Raffaelites, Sorolla,
artist
Jacqueline B.
22 days ago
artist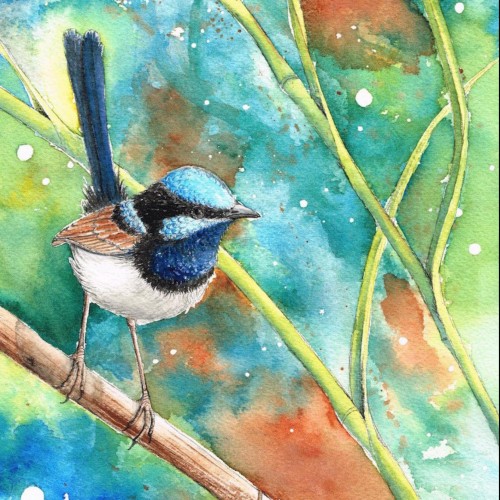 Rebecca P.
7 days ago
artist
Debra B.
7 days ago
artist
Damon L.
25 days ago
artist
Patricia G.
7 days ago
artist
HSIN L.
18 days ago
collector
David H.
15 days ago
artist
Marnie
7 days ago
artist
Donna W.
15 days ago
artist
Pauline J.
15 days ago
artist
Brad B.
22 days ago
collector
Anna A.
14 days ago
Previous
Previous