About
Louise enjoys creating paintings that convey her feeling inspired by the subject.
She paints impressionist acrylics and ink on canvas, using large brushes and pouring, to express the whimsy of nature and of human nature.
More latterly she is inspired by the soft pink skies of Yeppoon on the Capricorn Coast. Watercolours, soft sable brushes and local sea foam, to create the tonal effect she seeks, are a joy to paint on beautiful Arches watercolour paper.
Her aim is to evoke the softness and feeling of quiet, inspired by her home environment.
Louise's acrylic paintings are both whimsical and bold, that viewers can enjoy hanging on their walls at home. She feels privileged when someone wants to hang her paintings, and loves to include a small gift of appreciation in the parcel to add to the joy of receiving your new piece of art.
Her watercolours are professionally framed in classic white, slightly recessed frames. She considers the way the frame and the glass enhances the evocative, ethereal nature of her expression is the finished product she is most proud of. The frames are the gift included in her watercolour paintings, they are not included in the cost.
Louise has been painting professionally since 2013 when she retired from full-time work and had time to explore her passion for creativity. Her works are represented on Bluethumb, StateoftheART Gallery, ArtLovers and local Galleries.
Education
B.A. Grad Dips' Counselling/Psych' TESOL' IELTS, Massage & Bowen, author, many life lessons.
Exhibitions
Chez moi. A fine art shop displays and sells some of my paintings.
Press
Social MediaFacebook: https://www.facebook.com/lucpaintings/
Twitter: https://twitter.com/ArtistluC
LInkedin: Louise Croese Artist in residence Chez Lu
Instagram: louisecroese_art
Influences
I fallen in love with Clarice Beckett's evocative, expressive tonal watercolours.
I am inspired me to start expressing the way Yeppoon makes me 'feel'.
artist
Pip P.
7 days ago
artist
Katherine A.
11 days ago
collector
Carolyn R.
5 days ago
collector
Philippa B.
1 day ago
artist
Jeanette G.
13 days ago
artist
Carolyn D.
9 days ago
artist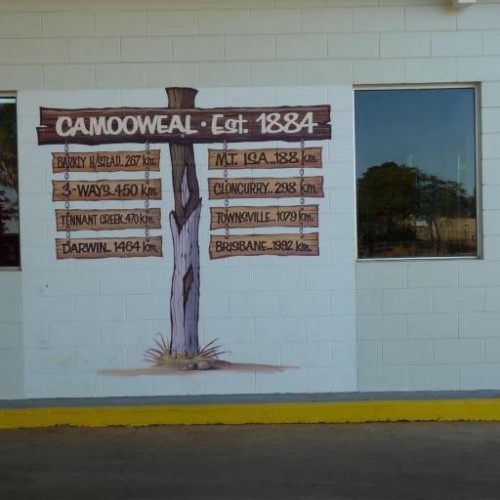 Virginia M.
3 days ago
artist
Hayley K.
12 days ago
artist
Laurie C.
7 days ago
collector
Tina K.
11 days ago
collector
Lorraine C.
5 days ago
artist
Mellissa R.
15 hours ago
Previous
Previous