About
Margaret completed her formal Art education at QUT in the early 80's. Margaret has won a lot of prizes for her paintings and has had her artworks acquired in many important collections. She has also been working in collaboration with her husband fusing glass for the last twenty years and completed many commissions for the Queensland Government' other large corporations and private clients.
PROFILE for Margaret Goldsmith nee Burns Born in Glasgow, Scotland. Media Release for Artist MARGARET GOLDSMITH March 2003 Margaret brings the vitality and colour of the Gold coast to the tranquillity of the mountain in her expressionist, colourful figurative paintings for which she has won numerous Art Awards and is represented in important private and public art collections. Margaret has established a fine art gallery & studio on her property at Bateke Rd @ Mt Tamborine (Golf Course end of the mountain) in the midst of beatiful gardens and orchards with ocean views of the Gold Coast. "My love of strong colour interwoven with rhythmic design is obvious. I paint from the heart in an expressionistic style with the aim of simplification and directness. When i draw and paint it is for you, the viewer. If it pleases you, it is that your soul is running in tangent with mine". Margaret & Neil's collaboration of Art Glass is accredited by CRAFT MARK, meaning it is works of excellence. The dynamic designs and exciting colours of Bulls Eye Glass are in the form of platters, bowls, framed pictures etc. etc. Margaret completed her first art degree in the early 1980's and was fortunate to have great tutors like William Robinson, David Paulson, Irene Amos, Andrew Sibley and Joe Furlonger. They were great tutors as well as great artists, which is rare. "These and many other superb artist encouraged my own handwriting to the fore which is unique in itself. Through my paintings and glass work I attempt to capture a language that does not know stillness, only motion. My work is full of happy predictions, vital paint colours, fresh and vibrant moments of intense pleasure and the uncontrollable happiness of a dance on canvas or paper". "My aim is to simplify the figure further". "Local Artist Wins Award" Tamborine Times 18-11-1999 Local artist Margaret Goldsmith has won yet another award at the Maroochy Shire Art Festival - First - Watercolour for "Lovely Model" : The judges: Jeff Shaw and Allin Dyer. The Judges Comments: "This section displayed a variety of watercolour techniques and abilities. The Goldsmith painting is a flamboyant example of the medium with a degree of courage in execution, lively and cheerful." Why not call into her gallery on Bateke Rd and see a wonderful cariety of her work. Margaret & Neil also have created a beutiful display of their art glass in the form of platters and bowls, plates etc. The glass work has been accredited by "Craft Mark" whilst only 200 artists in Australia have been accredited. CURRICULUM VITAE Born: Scotland (lived in Australia since 1952) Address: 83 Bateke Road, Mt. Tamborine 4272 Tel: +61 7 5545 2727, Fax: +61 7 5545 2727 Mobile 0407 145 535 email: [email protected] studies Warm Glass Workshops 2009 I completed a workshop in Laminated Glass Pannels with Lambert Blown Glas tutor Manfred Miskis in 2009 I can now accept commissions of very large windows ;Laminated in lieu of Lead Light in this beautiful German Lambert Blown Glass 2005 - Glass Art Society and Ausglass 35th Annual conference, University of South Australia, SA - Harumi Yukatake Study Workshop, University of South Australia, SAGold Coast ' Queensland
Top Categories
Education
STUDIES Painting, Visual Arts 3 year Ceramics at Coorparoo TAFE Brisbane, Qld 1981 Commenced Painting and Drawing at the Brisbane Institute Of Art Brisbane Qld 1984-1987 completed ADVA Diploma in Visual Arts. Painting, Drawing & Sculpture at Kelvin Grove CAE Brisbane, Qld Commenced BA Visual Arts Painting Drawing and Sculpture QUT S Nationally and internationally
artist
Tim G.
10 days ago
artist
Natasha J.
6 days ago
artist
Margaret (.
6 days ago
artist
Daniele L.
8 days ago
artist
Christine S.
8 days ago
collector
Rebecca F.
7 days ago
collector
Kath P.
4 days ago
artist
Tracey B.
6 days ago
collector
Andrea D.
6 days ago
artist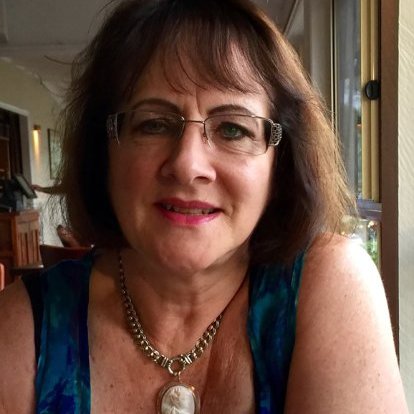 Gayle R.
11 days ago
artist
Julie S.
10 days ago
artist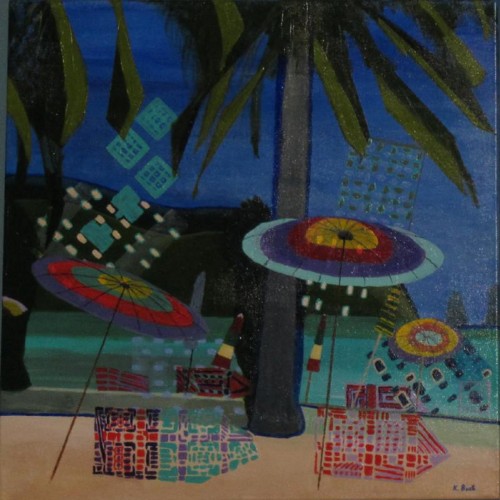 Kathy B.
10 days ago
Previous
Previous