Semi-finalist
About
Marinka Parnham is an Melbourne based painter, textile designer, visual arts teacher and mother. She grew up as a creative, always with a paintbrush or pencil in hand, experimenting with new techniques and mediums.
After completing a degree in textile design at RMIT and working as a hand painter designing bed linen, she went back to complete a degree in education to become an art teacher, wanting to share her passion with others. She has now come full circle and returned her focus to her true love of painting.
Inspired by nature, landscapes and colour, her paintings are vibrant and full of life. Flora and Fauna are always a focus of inspiration to her, taking their colour, movement and texture. Parnham's work has continually evolved and her newest collection resonates well with modern interiors adding bold pops of colour and an energetic vibrancy to any space they occupy. Parnham herself says, "I am continually inspired by colours, pattern, movement and nature. I see everyday objects and how they can be translated and transformed into captured moments in hanging art.
Education
BA Textile Design RMIT
BA Primary and Secondary Teaching Deakin
Influences
Fred Williams
Arthur Boyd
Stephen Bush
artist
Donna W.
10 days ago
artist
HSIN L.
12 days ago
collector
David H.
9 days ago
artist
Patricia G.
19 hours ago
artist
Pauline J.
9 days ago
artist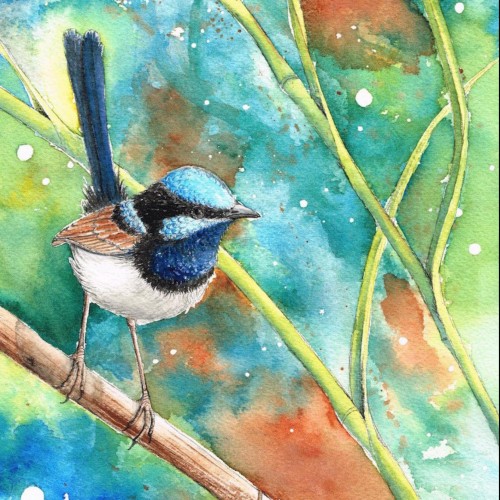 Rebecca P.
1 day ago
collector
Anna A.
8 days ago
artist
Brad B.
16 days ago
artist
Jacqueline B.
16 days ago
artist
Marnie
20 hours ago
artist
Debra B.
1 day ago
artist
Damon L.
19 days ago
Previous
Previous