About
Artist Statement:
When I moved to Australia, the feeling of "home" and "belonging" was a major force diving my work. This resulted in abstract paintings based on common links of place; of where I come from and the country I now call home.
Unforeseen events saw the medical doctor in me turned into a patient. The terrain for exploring the human body and its processes as a subject matter consumed me. Inspired by my daily clinical practice, I have been exploring a different aspect of the human-nature relationship, where common ground between landscape and the human body is revealed.
My technique involves the building up of multiple layers of paint where a link between nature and body is found. This begins with shapes taken from sketches, photos and X-ray films of various medical processes. Each layer participates in an exercise of response by removing all figurative elements, creating an emotional visual expression. These semi-transparent layers create a visible history of mark making, aided by the application of brisk brushstrokes and by the use of multiple materials such as acrylics, oils, charcoal, gesso, paper, and gel amongst others.
About:
Marisabel's work had been presented in various solo and group exhibitions in Australia and recently in Germany and Netherlands. She had participated in community projects with SBS Australia and Sydney Breast Cancer Foundation and her works are held in private and corporate collections in Venezuela, Dominican Republic, USA, Singapore, UK, Germany and Australia. She is a resident artist at Bushwick South Studios in Brookvale, NSW.
Top Categories
Education
2018 "From Plein-air to abstraction" painting workshop with Catherine Cassidy
"Plein-air" painting workshop with Idris Murphy and Ross Laurie. Art Travel Adventures. Hunter Vallery NSW
2017 Art History and Appreciation Diploma, The Art Institute, Sydney
2016 Painting Master-class with Roger Crawford. National Art School. Sydney
Windsor and Newton Watercolor Course, S.H Erwin Gallery, Sydney
2013 Mixed Media Painting with Judith White, Ewart Art School and Gallery, Sydney
2004 – 2006 Drawing and Painting course, Armando Reveron National Art School, Caracas, Venezuela
2001 – 2003 Drawing and Oil Painting with Conchita Firgau Weston Art Institute, Weston, Fl, USA
2001 Doctor of Medicine, Universidad Central de Venezuela, Caracas
Exhibitions
Solo Exhibitions
2018 Summer, The Other Art Fair. Sydney Australia
2017 Destination: Color, Gallery Arianne Paffrath. Dusseldorf Germany
Against The Wall, Gaffa Creative Precint, Sydney, Australia
Colours in D minor, Art2Muse Gallery, Sydney Australia
2016 A Beach Somewhere, Girdlers Creative Wall, Sydney Australia
Amarillo No.2, KA Gallery Wall, Sydney Australia
Selected Group Exhibitions
2018 Pushing Boundaries, Sydney Road Gallery, Sydney Australia
Taking a line for a walk, Sydney Road Gallery, Sydney Australia
The Sky's the limit at Sydney Road Gallery, Sydney Australia
Studio Stories at Sydney Road Gallery, Sydney Australia
Love Is at Sydney Road Gallery, Sydney Australia
Summer Days and Balmy Nights at Sydney Road Gallery, Sydney Australia
2017 Finalist of LAND Bi-annual Exhibition at Manly Art Gallery and Museum, Sydney, Australia
15th International Art Exhibition at ASD Den Haag, Netherlands
2016 Fresh Batch #4, Platform 72 Gallery, Sydney, Australia
Annual Charity Auction, Sydney Breast Cancer Institute, Sydney
Celebration of Sanctuaries, Charity Exhibition Save our Marine Life Alliance, Sydney Australia
4 Corners, Warringah Creative Space, Sydney Australia
Bounce Back, TAP Gallery, Sydney Australia
2015 H-Art, Stir-Up Gallery, Sydney Australia
Converging Latitudes, Warringah Creative Space, Sydney
Press
Rheinische Post article on Destination-Colour Exhibition.pdf
"Against The Wall" by Sofia Gronbech-Wright for The Weekend Australian Review. Sydney 21 October
Rheinische Post by Dagmar Haas-Pilwat. Germany 15 June 2017
Lie Blingstill Blog by Petra Dieners. Dusseldorf Germany 15 June 2017
artist
Christine S.
8 days ago
collector
Rebecca F.
7 days ago
artist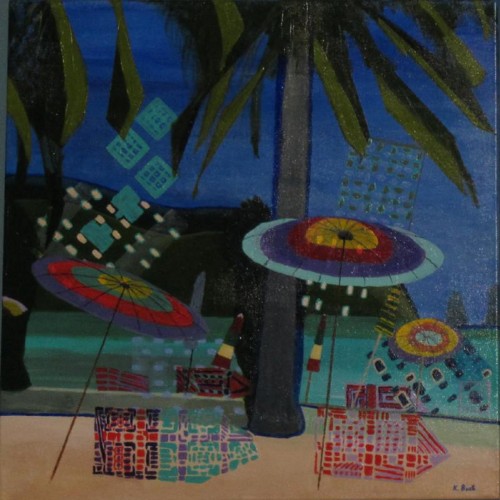 Kathy B.
9 days ago
collector
Andrea D.
6 days ago
artist
Tim G.
9 days ago
artist
Natasha J.
6 days ago
artist
Daniele L.
8 days ago
collector
Kath P.
4 days ago
artist
Julie S.
10 days ago
artist
Tracey B.
6 days ago
artist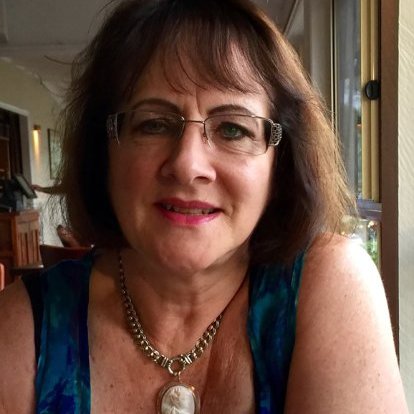 Gayle R.
10 days ago
artist
Margaret (.
5 days ago
Previous
Previous