About
Since starting his career back in 1967 with solo exhibitions of his cartoons and paintings, Michael has been busy entertaining young Australians with his many children's books, artwork, toys, merchandise items, theatre and television work.
Michael has written and illustrated 176 picture-story and activity books. Several million copies have been sold worldwide.
In 1978 the ABC took Michael's character 'Alexander Bunyip' from his first book ('The Monster that ate Canberra' 1972) and made him into a national star on afternoon television for ten years.
In 2011 the ACT Government unveiled a 500kg bronze statue of Alexander celebrating the pink Bunyip's role in helping children to read. The statue stands outside the new Gungahlin Library in our Federal Capital.
Michael spends most of his time these days visiting Primary Schools around Australia having fun, drawing his cartoons and encouraging students to read and develop their own creativity. Apart from his book illustrations, Michael creates art for young people ...... and those that are young in heart.
Education
Primary School, Cambridge UK
The Scots College, Wellington NZ
The Scots College, Sydney Australia
Hamilton Boys High School, NZ
Exhibitions
Started in September 1967: The Theatre Centre Gallery, Canberra, ACT
Press
http://www.michaelsalmon.com.au/images/news/2017/savage-club-2017.pdf
https://sharingyourstory.com.au/celebrating-50-years-michael-salmon/
artist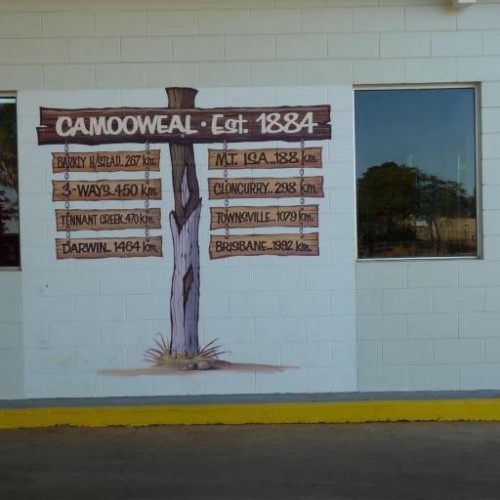 Virginia M.
3 days ago
artist
Mellissa R.
18 hours ago
artist
Katherine A.
11 days ago
collector
Tina K.
11 days ago
collector
Carolyn R.
5 days ago
collector
Lorraine C.
5 days ago
artist
Jeanette G.
13 days ago
artist
Laurie C.
7 days ago
artist
Pip P.
7 days ago
artist
Carolyn D.
9 days ago
collector
Philippa B.
1 day ago
artist
Hayley K.
12 days ago
Previous
Previous