About
" I started painting when I was 14 for a couple of years until I was 16 when I was told "painting wasn't a real job". I gave it up until about 12 years ago when I started dabbling, did a landscape painting course and painted small and rather controlled little landscapes. I participated in several Art hobbyist courses and was fortunate enough to have a teacher who encouraged me to be wild and splash out. Today I do big landscapes, Australia's a big country. Some of my art is abstract, some I just call ""designs"" colours design and texture vary according to my mood, spiritual state and finances. I paint using acrylics (I am too impatient with oils) oil pastels and enamel. I also use posca paint pens for finer lines. I paint because I love doing it, I am passionate about it. I carry an art journal with me to jot down my moments of inspiration, these can be a glint of water on rocks, imposing tree trunks and dead gnarled branches, the texture of sand after a wave leaves. I love visiting obscure galleries and checking out what other artists do and can be inspired by a certain brush stroke or lashings of paint. Then there are the times when I am quiet and just know what it is I need to put to canvas, I love those moments most of all. I believe that for me my spirit is the most important connection to my art and when I come from this place its when I produce my best work. I love painting for others, I take their essence into my work and create from a space that knows and connects to them and again I produce pieces that are so very important to me and my relationship to them. "
Top Categories
Education
No formal study for my art other than a few hobbysit courses I am self taught
2008
Certificate IV in Arts Administration
Blended Learning
Canberra
Business Ventures
Art by Mikki established 2012
www.mikkicampbellart.com
Exhibitions
2008 - Canberra
Gold Creek Arts Fiesta
Plan 10th Annual Art Show
2009- Canberra
Gold Creek Arts Fiesta ( "People's Choice Award)
Cranleigh School Art Show
C3 Monash Community Art Show
2010 Canberra
Solo Exhibition C3 Community Art Space Monash
The Canberra Times Art Show March 6 – 13
The Smith Family & Queanbeyan Art Society Art Show Sunday 14th March
Solo exhibition Belconnen Community Centre May 17 to June 4
Queanbyan Arts Society Charity Exhibition City Walk
2011
Cranleigh School Art Show - Canberra
The Smith Family Art Show, Government House
The Canberra Times Art Show March 2011
2013 - Canberra
Queanbeyan Art Society Charity Art show Canberra City
Tuggeranong Arts Centre - Art Exhibition
2014 – Gold Coast
Royal Queensland Art Society
September/October exhibition
2015 – Gold Coast Current
Royal Queensland Art Society (Group exhibitions)
Royal Queensland Art Society (2 artist collaboration)
Uniting Church Elanora Group Exhibition (received an award for highly commended)
St Hilda's School Exhibition
Gold Coast Arthouse Exhibition Ashmore
Consignment
Brisbane 2012 - 2013
Poppys Cafe Morningside
Xpresso Café Stones Corner
Influences
Gaugin, Fauvism, indigenous art, chinese art, paisley design
collector
Ingrid S.
6 days ago
artist
Kerry j.
2 days ago
artist
Sarah S.
3 days ago
artist
Melinda P.
3 days ago
collector
Felicity
5 days ago
artist
Susan C.
12 days ago
artist
Julius K.
9 days ago
artist
Robyn G.
2 days ago
artist
sandy h.
10 days ago
artist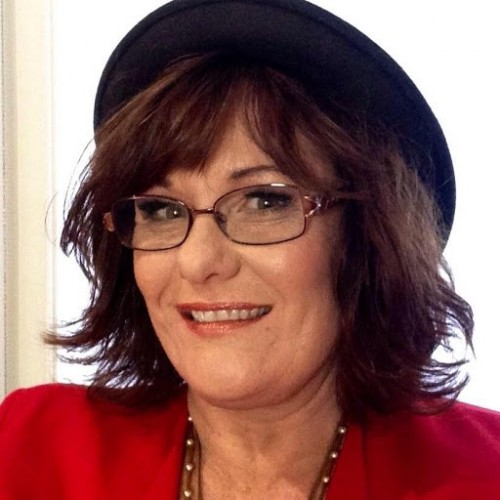 Lisa J.
1 day ago
artist
Chrissie C.
7 days ago
artist
Colleen S.
8 days ago
Previous
Previous