About
I have been painting since 1998. Although I chose a career other than Art, I pursued painting as my hobby.
I started with figurative charcoal drawing with live models . I enjoy charcoal as a controllable medium. The figurative course and drawing led me to a better concept of feeling the details and later visualizing the reality from photos. Then I started painting in watercolour.
Watercolour is a medium that excites me when colours run and merge and feel. I enjoy 'Wet on Wet' technique. Mixing and flowing of colours and the creation of new scenes asking for a respond to its drying process, is one of the interesting parts for me in watercolour painting.
I paint at my home studio and use artist quality materials and colours to make my paintings longevous guests for their hosts.
Education
Maryam Mahin Art Gallery, Figurative charcoal drawing, Tehran
Atashzad Art Gallery, Watercolour painting, Tehran
Influences
My paintings are resulted with self-inspiration and open to the audience interpretations.
artist
Patricia G.
about 1 month
artist
Julz R.
27 days ago
collector
Morgan L.
27 days ago
artist
HSIN L.
about 2 months
artist
Pamela B.
27 days ago
artist
Donna W.
about 1 month
artist
Marnie
about 1 month
artist
Pauline J.
about 1 month
collector
Anna A.
about 1 month
artist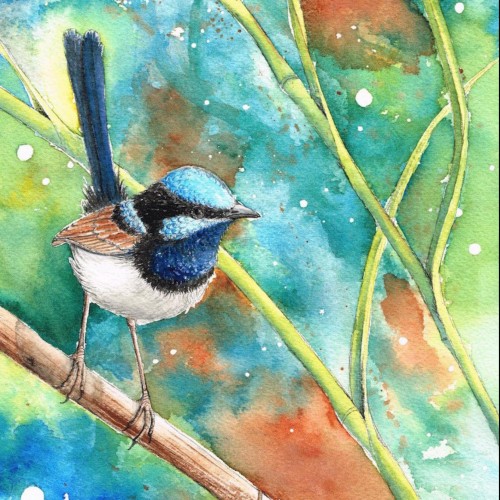 Rebecca P.
about 1 month
artist
Susannah P.
29 days ago
artist
Debra B.
about 1 month
Previous
Previous