About
I was born in Zimbabwe where my early years were spent in the bush. Having had the privilege of growing up in Africa where elephants and buffalo roamed freely I soon developed a deep connection to this magical land. My interest in drawing and painting emerged at a very early age. Encouraged by my mother, I started sketching the animals on the farm where we now lived and drawing portraits of anyone willing to sit still long enough! At the tender age of six my mother enrolled me in ballet lessons which developed into a 25 year teaching career in the RAD (Royal Academy of Dancing) method.I was approached by a friend who knew about my interest in art and asked me if I would be prepared to take over her children's art classes at a private school for a one term period while she had her baby. I agreed and the one term turned into three years.After migrating to Johannesburg, South Africa in 1979, I resumed my career teaching classical ballet and modern dance and judged numerous dance festivals and competitions. During this time I studied at the 'Da Vinci Fine Art Studio' under the expert guidance of the late Carlo Sdoya. My first exhibited painting, 'Homeward Bound', with the Brush and Chisel Club, was purchased by the South African Railways.In 1994, my family and I migrated to Perth, Western Australia to be closer to my parents and siblings now all residing in Australia. I desperately wanted to get back to my art so I joined the local Canning Arts Group, in Perth. Shortly after which they invited me to exhibit as 'Artist of the Month'. This progressed to me conducting all media night classes for the next 6 years. My teaching extended to the RAF retirement Village Club where I conducted art classes for the next 11 years, as well as private tutoring, workshops, demonstrations and artist in residence by invitation.In 2009, I launched my first book titled, 'Footsteps in Time' a family journey from the earliest of my fathers ancestors arrival in Africa, from 1709 –2009. The book launch coincided with my first major solo art exhibition, 'The Winds of Change'. A South African conservation group invited me in 2012, to do a large scale painting of a rhino on 'World Rhino Day'. WESSA (Wildlife and Environment Society of Southern Africa) offered their stand to me as a venue during the 'Sunday Tribune Garden and Home Show' at the showgrounds, Pietermaritzburg, South Africa. This was a very moving experience for me not only to be back in Africa but to be there as an ambassador for rhino conservation. Before leaving Australia for South Africa I decided to do a preparatory piece and my painting 'Tears of the rhino' – hear my voice was born. This painting emerged from deep within and turned out to be a very confronting image. The painting was put on exhibit as part of the WESSA stand and created a lot of emotion and discussion from visitors during the show. I decided not to sell 'Tears of the rhino', but to rather use it as a tool to raise awareness of the global destruction of the rhino species. The painting 'Freedom of the rhino' hear my voice, which I created during the show was donated to a conservation group to raise funds for the cause.During 2013 I donated my time and expertise as host and artist in residence for my first African Art Safari to Zimbabwe, raising $6000 AUD for the 'SAVE African Rhino Foundation', based in Perth, WA.In 2014, my painting 'To the point' of an African pale chanting goshawk was shortlisted for exhibition with the 'David Shepherd Wildlife Artist of the Year' in London, UK. Meeting David Shepherd in person on opening night at the Mall Galleries, Mall Street, London was the highlight of my trip and indeed a great honour.2015, Coolamon Rotary, Australia asked for permission to use the image of 'Tears of the rhino' for a Rotary action group for endangered species. I was then approached by the Besureis 'One. Fight.Unite' to use the image of 'Tears of the rhino' as the face of the SAY NO poster awareness campaign which was launched in 2015 in London, UK. The poster continues to be signed by influential high profile people from all over the world. To date those who have signed are: Dr Jane Goodall, Sir David Attenborough, Noam Chomsky, Ricky Gervais, Jean Claude Van Damme, Seal, Carrie Fisher, Brian May among many others. In 2017, the campaign asked me to create a painting for as special edition poster in celebration of the 25th anniversary of Dr Jane Goodall's, Roots and Shoots program. This painting is titled 'Tears are not enough'.https://www.facebook.com/rages.one.fight.unite/2015, CEO Graeme Stevenson contacted me and invited me to appear on the television art program 'Colour in Your Life'. He wanted to feature me recreating my painting 'Tears of the rhino'. This was going to be a big challenge for me! However it would provide a great platform to share not only my passion for art but for the conservation of endangered species and the role an artist can play to raise awareness. My husband and I had recently relocated to Dunsborough, Western Australia and my studio was still under renovation. Needless to say it was all hands on deck to get the studio ready for filming and for me to prepare the reconstruction of a painting I had done some years prior. It was an exhausting day but great fun was had by Graeme, Sophia and myself and we all breathed a deep sigh of relief at the end of a long day. The The painting I recreated on the show has been donated to the One Fight Unite SAY NO cause. https://www.youtube.com/watch?v=vgcXE7_4K08In 2015, the Canadian based 'Artists for Conservation' awarded me the June monthly honour for outstanding artistic talent and extraordinary contribution to the conservation cause. This was a wonderful surprise. They invited me to exhibit at the 2015 and 2016 annual live exhibition in Vancouver, BC where I was also featured as international guest youth art instructor. This was an amazing experience!One of my paintings 'Into oblivion' was selected for the 2016 AFC exhibition in Vancouver as well as being selected for the touring exhibition to the Arizona, USA-Sonora Desert Museum (ASDM). The 'International Exhibit of Nature in Art' exhibition was then showcased at the - inaugural Asia-Pacific Tour, premiering in Qingdao City, China. Four of my paintings were selected for the 2017-2018 exhibition in Vancouver, BC as part of a 100 foot mural depicting more than 650 endangered birds of the world. Another two of paintings were also selected for publication in the annual 'International Exhibit of Nature in Art'. The exhibition will tour America and China, after which they hope to find a permanent home for the mural.I hope to create awareness and draw attention to the fragility of the natural world by expressing my passion for life using my art as a conduit. Using multi-layering techniques in various mediums, styles and subjects, I enjoy experimenting with texture and colour. I am happiest when surrounded by nature doing what I was born to do.I have won multiple awards in oil, pastel, acrylics, watercolour and mixed media and I will continue to exhibit in both group and solo exhibitions. My work is represented in private and corporate collections in Zimbabwe, South Africa, Mozambique, Portugal, America, Canada, England, France, Scotland, Ireland, Japan, Hong Kong, Holland, Germany and Australia.
Top Categories
Education
ARAD, Associate Royal Academy of Dancing
Exhibitions
Solo Exhibitions:
2016 - Pullman Bunker Bay Resort, Western Australia
2014 -Wills Domain Gallery Yallingup, Australia -'Cinnabar'
2012 - Silk Road Cafe
2011 - Colourlust Artspace - 'Silent Reverie'
2011 - Innovations Interior Decorators - 'Things and People of South Africa'
2011- 2014 Century 21 Real Estate
2010 -Innovations Interior Decorators -'Celebration of Africa'
2010 -West Pac Bank - by invitation
2009 - Atwell gallery - 'Winds of Change' in conjunction with book launch - 'Footsteps in Time'
1996 - Canning Art Centre - Featured Artist Corner for a month
Collaborative exhibition 2009 - 2017
Press
2017 - Artists for conservation International Exhibit of Nature in Art - 'Mulga branch' - acrylic on canvas
2016 – Featured artist for the Studio Gallery, Yallingup, WA in the Art Edit online August newsletter – 'Cocky Blue' mixed media on canvas
2016 – Scoop Home and Art Magazine – The Studio Gallery Yallingup, WA – 'Precious Memories' acrylic on canvas
2016 - Artists for conservation International Exhibit of Nature in Art - 'Into Oblivion' - acrylic on canvas + 'Precious Moments' – oil on canvas with painting created for a special addition poster in celebration
2016 – Video message for Dr Jane Goodall 25th Anniversary of her Roots and Shoots – 'Tears are not enough' – acrylic on canvas - https://www.youtube.com/watch?v=4xDyggAANJY
2016 - Busselton Dunsborough Mail - 'Artist's African Quest' - research project for education through the art medium
2015 - Busselton Dunsborough Mail - Artist takes on worldwide problem with a paintbrush
2015 - Feature Artist - television art program -Put some Colour In Your Life – recreation of 'Tears of the rhino'
2015 - Utube - Colour In Your Life - https://www.youtube.com/watch?v=vgcXE7_4K08
2015 - Artists for conservation International Exhibit of Nature in Art - 'To the point' - acrylic
2015 - Busselton Dunsborough Mail -'Art auction for rhinos'
2015 - Busselton Dunsborough Mail -'Art with a message'
2014 - Artists for Conservation 2014 - 'International Exhibit of Nature in Art'- 'Mumbo Jumbo' / 'African Wild Dog'
2014 - Artists Palette magazine No 130– Artists and Photographers African Safari
2013 - Canning Times - 'Paula's African Art Safari'
2013 - Children's book: 'Albert's Bad Day' – Author: Paul Ashford Harris - Illustrations: Paula Wiegmink
2013 - Artists Palette magazine No 116 - Insight article and demonstration
2013 - Atwell Gallery and Art Centre - A snap shot look at our gallery in 2012
2012 - Sunday Times Newspaper - Feature article immigrant's contribution to Australia
2011 - Cartoons for two books for South African author - Rob Austin
2010 - Afriqan Times Magazine - feature article 'Phenomenal Woman'
2009 - Written & illustrated 'Footsteps in Time'
Influences
David Shepherd
John Banovich
Carlo Sdoya
artist
Daniele L.
3 days ago
artist
Julie S.
5 days ago
artist
Tim G.
4 days ago
artist
HSIN L.
6 days ago
artist
Natasha J.
19 hours ago
artist
Lucinda L.
6 days ago
artist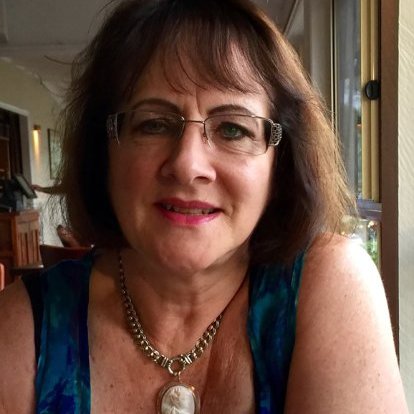 Gayle R.
5 days ago
artist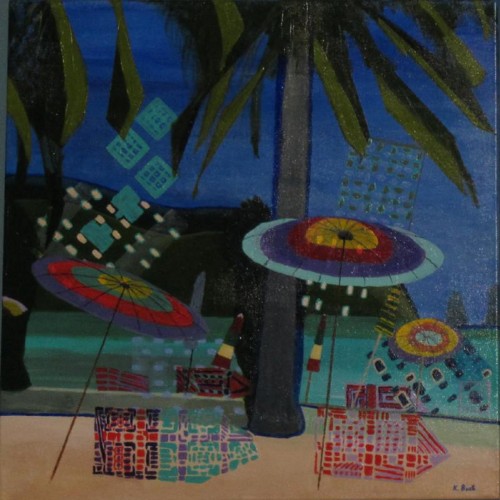 Kathy B.
4 days ago
artist
Christine S.
3 days ago
collector
Rebecca F.
1 day ago
collector
Andrea D.
16 hours ago
artist
Tracey B.
14 hours ago
Previous
Previous