About
Hi I'm Peter Noel Adams...I migrated to Australia with my family of 11 (4 brothers, 4 sisters & mother and Father) when I was 3 years old, we sailed across on a ship called the Canberra and grew up in and around Sydney. We landed on Australia day funny enough and was brought up with a large loving family. My love of art came when I was very young as I used to draw funny sketches and cartoons as a child but when I married at a young age started a trade in cabinetmaking. This grew to owning and operating a kitchen and bathroom renovation business, whilst providing for my wife and 3 children there was so little time to paint or draw. I now own a computer repair business in Hervey Bay and am finding (making) time to get back to my art.
A small studio in a shed allows me to fulfill my passion by creating and painting anything that calls to me at any given moment. My love for landscapes was invoked by a man called Albert Bierstadt, he was a German-born American painter best known for his lavish, sweeping landscapes of the American West. To paint the scenes, Bierstadt joined several journeys of the Westward Expansion and took sketches and later painted when he returned.
I prefer Acrylic as it dries fast and I can keep going... I am pleased to find new followers of my work as it generates my inspiration to work harder and ignites my passion for art. Pete :)
Exhibitions
Member of Hervey Bay Art Society, Exhibition in May (Gallery 5)
Influences
Always liked the fine detail of Albert Bierstadt, such amazing eye for detail. He used to travel around for months on expeditions and sketch the scenes and later when he returned he painted them from his memories and notes...Truly stunning work.
artist
Pamela B.
27 days ago
artist
HSIN L.
about 2 months
artist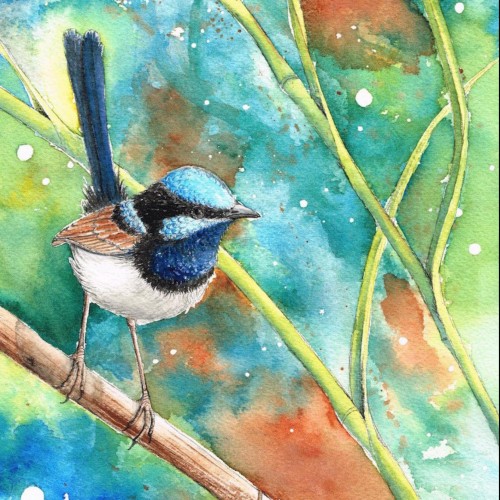 Rebecca P.
about 1 month
artist
Susannah P.
29 days ago
artist
Donna W.
about 1 month
collector
Morgan L.
27 days ago
artist
Patricia G.
about 1 month
artist
Debra B.
about 1 month
artist
Julz R.
27 days ago
artist
Marnie
about 1 month
collector
Anna A.
about 1 month
artist
Pauline J.
about 1 month
Previous
Previous