About
I hail from Uki, a small village near Mount Warning in the Tweed Valley. From my studio windows, I look across the mountain tops to Springbrook, which is in the Gold Coast hinterland, in Queensland. The landscape here is spectacular, and has always been inspiring to my art.
My art career spans about 35 years, beginning when I was seventeen, having decided I wanted to pursue art as a career. I have achieved recognition today, mostly as a painter of Australian Landscapes and Characters. In particular, my paintings of Australian bushmen have been very popular. I have been called a narrative impressionist, which I think is a pretty good description of my style of painting, because my work both tells stories of the Australian bush, and conveys the atmosphere through loose, impressionistic brushwork. I think the influence of the Australian impressionists is evident in my work. I also do drawings and sculpture.
In more recent times I have completed a number of commissions, such as the series of paintings for the Bradford Group, depicting the Heroes of Gallipoli, for reproduction on collectibles. I'm always open to new commissions. I have exhibited widely throughout Australia and internationally, including at the Pacific Design Centre in Hollywood, and at the Dyansen Galleries on Rodeo Drive, Beverly Hills, USA. So far this year I have exhibited in Rome and Moscow. I am represented by the Park West Gallery in the USA, which deals in limited edition fine art prints of my work, sold at auctions on international cruise lines.
I am also on the board of directors of the Science-Art Research Centre of Australia, a non-profit organisation dedicated to the development of ethical science through the arts and a reinterpretation of the ancient Greek notion of a Science for Ethical Ends - a 21st Century Renaissance.
Top Categories
Education
Studied art under professional artist Robert Pope, at Berri in South Australi, 1981.
Bachelor of Technology, RMIT.
Exhibitions
Solo Exhibitions:
2015 Escape Gallery, Murwillumbah, Speed on Tweed Retrospective.
1999 Grosvenor Place Foyer, Central Sydney.
1998 Stanthorpe Regional Art Gallery.
1997 Arica Gallery, Dalkeith, WA.
1995 Griffith Fine Art Gallery, Murwillumbah, NSW.
1996 Griffith Fine Art Gallery, Murwillumbah, NSW.
1996 Feature Artist, Australian Outback Exhibition, Western Galleries, Toowoomba, Qld.
1995 Feature Artist at the Waltzing Matilda Centenary Exhibition, Winton, Qld.
Group Exhibitions:
2016 Çankaya Belediyesi Çağdaş Sanatlar Merkezi Gallery, War and Peace Exhibition II, Ankara, Turkey.
2016 Central House of Artists Museum, Italian Art Week exhibition, Moscow, Russia.
2016 Silber Gallery, Quantum Art International exhibition Rome, Italy.
2015 Gold Coast City Gallery, 'War and Peace' exhibition.
2010 Escape Gallery, 'The Golden Mean' exhibition, Murwillumbah.
2001 Tweed River Regional Art Gallery, Siteworks Residency and Exhibition.
1996 Queensland Art Brokering Service's touring exhibition - Australian Art Masters, Past, Present and Future.
1994 Tweed River Regional Art Gallery, 'Professional Artists of the Tweed' exhibition.
1989 Dyansen Galleries, Rodeo Drive, Beverly Hills, USA.
1989 DeVorzon Gallery, Pacific Design Centre, Hollywood, USA.
1988 - 1993 Elder Fine Art Galleries, Adelaide, SA.
1987 Studio Star Gallery, Darwin.
1984 State Education Centre, Adelaide, SA.
Press
Germaine, M. 1990 Artists and Galleries of Australia, Vol 2, Craftsman House, Sydney.
Ryles, G. 1992 A Buyers Guide to Australian Art, Mandarin, Port Melbourne.
Pope, R. and Todonai, R. 1988 Two Bob's Worth, Griffin Press, Adelaide.
Pope, R. 2010 The 20th Century Renaissance, Science-Art Research Centre of Australia, Uki, NSW
Pope, R. 2012 The Science-Art of the 21st Century Renaissance, Science-Art Research Centre of Australia, Uki, NSW.
Influences
Heidelberg School
Hans Heysen
Norman Rockwell
Ivor Hele
Nikolai Fechin
artist
Chrissie C.
7 days ago
collector
Ingrid S.
6 days ago
artist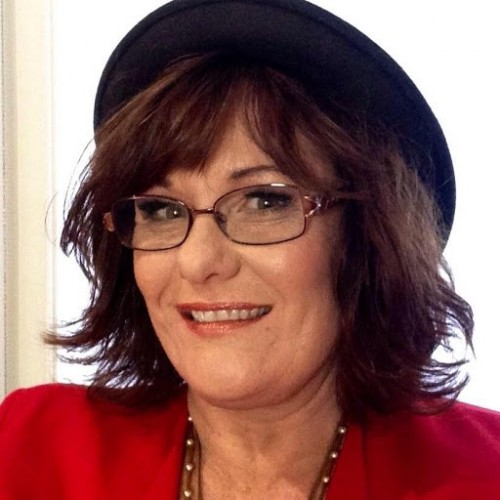 Lisa J.
1 day ago
artist
Sarah S.
3 days ago
artist
Robyn G.
2 days ago
artist
Colleen S.
8 days ago
collector
Felicity
5 days ago
artist
Melinda P.
3 days ago
artist
Julius K.
9 days ago
artist
Susan C.
12 days ago
artist
sandy h.
10 days ago
artist
Kerry j.
2 days ago
Previous
Previous