About
I was born in India in the foothills of the Himalayas and I love mountains. There was also a lake and my first exhibition was titled 'The Colour of Water'. I rediscovered my joy in art after making my mark at school and then lacking time in a long and fulfilling career:
Fourteen years as a pilot in the RAF; A teacher; A consultant with Ernst & Young as a CPA; A University Associate Professor; A Chief Financial Officer of a public company.
Extensive travels inspired me to appreciate many different styles of art. I work mainly in oils on canvas but sometimes on board or linen. Most of my pictures are landscapes although I have an interest in the profusion of wildflowers in WA. My paintings of these have proved very popular and some have been purchased by institutions as well as private collectors.
Education
I attended the Claremont School of Art over five years and subsequently went on a trip to Italy where I was tutored by a WA artist who had been trained in Florence.
Exhibitions
- The Orangery, Exhibition "The Colour of Water" 6 - 11 March 2012.
-Town of Cambridge Boulevard Centre : Public Art Exhibit. 1st- 30th October 2012
-Permanent/changing display in public areas of St. Louis Retirement Estate Village, Claremont
- Single works accepted for joint exhibitions in UK; the University of WA, and The Monet Gallery WA
- Several works exhibited in Arts Australia Gallery, Nedlands, WA
Influences
My Australian heroes are Arthur Streeton and McCubbin but in Europe I enjoyed Monet and the Impressionists and also Cannaletto.
Over the last few years I have been inspired by the WA landscape, especially the coast and the Kimberley region.

artist
Jacqueline B.
22 days ago
artist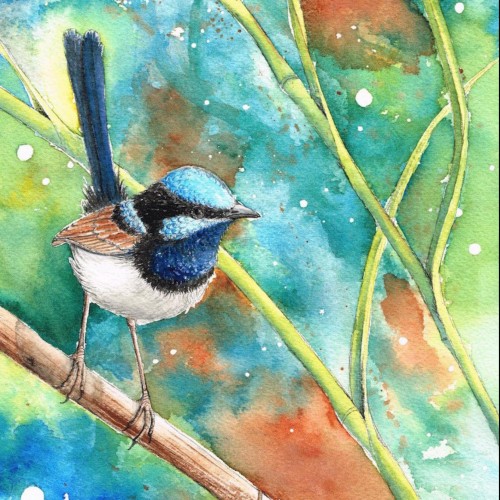 Rebecca P.
7 days ago
artist
Debra B.
7 days ago
artist
Damon L.
25 days ago
artist
Patricia G.
7 days ago
artist
HSIN L.
18 days ago
collector
David H.
15 days ago
artist
Marnie
7 days ago
artist
Donna W.
15 days ago
artist
Pauline J.
15 days ago
artist
Brad B.
22 days ago
collector
Anna A.
14 days ago
Previous
Previous