About
My body of artistic work comprises paintings and sculptures inspired by my personal life experiences, my observations of people and landscapes. I completed Art and Visual Merchandising 4 year full time education in Ljubljana, the historic capital of Slovenia. There I studied art history and art in all forms. As part of my schooling I attended many art exhibitions in Europe. I also pursued more art education after arrival in Australia and attained a Diploma in Visual Arts through Goulburn-Ovens Institute of TAFE. In Australia, I commenced my career in commercial art. After settling down to a family life in Albury/Wodonga, I continued my career in graphic art, painting and later teaching art at a secondary college, TAFE and private tuitions. I work from her studio in Albury and offer private tuitions. I regularly attend international artist's retreats in Slovenia.I have collected numerous awards and have held 30 solo exhibitions, 5 internationally. Many of my works can be found in private collections around the world, England, Germany, Austria, Italy, Greece, Croatia, Sweden, USA, Bulgaria as well as numerous public collections in Australia and Slovenia.
Top Categories
Education
Formal Art training in Ljubljana, Slovenia
Visual Arts Diploma, Goulburn-Ovens Institute of TAFE
Exhibitions
SOLO EXHIBITIONS
1991 "The Highway Gallery" , Melbourne
1993 "Filipov Dvorec" – Ljubljana, Slovenia
1995 "Four Seasons" – Melbourne
1995 "Easter at the Buckland Gallery" – Beechworth
1996 "Colours of Australia" - Dolik Salon Jesenice – Slovenia
1996 "Kompas Ljubljana – Slovenia
1996 "Reflections" – Albury Regional Art Centre
1997 "Spectrum of Silence" – Creators Gallery, Wodonga
1998 "The Private Gallery" – Sydney
1998 "The Project Gallery" - Woolongong
1998 "With Artist at Home" – home studio Thoorgoona
1998 " Treemendous Multicultural Festival" – Narrandera
1999 "AMAC" Autumn'99 Art Exhibition – ABC Gallery, Sydney
1999 "In Limbo" – Harris Gallery, Albury
1999 Embassy of the Republic of Croatia
2000 "Dare to Dream Again?" Wilson St. Gallery, Albury
2000 Croatian Olympic Village, Sydney
2001 "The Sketch Book" Airly Pottery Wodonga
2001 "Exhibition in the High Country" Stirling House,Tawonga Sth.
2002 "Australia in Colour and Form" Kompas Ljubljana, Slovenia
2003 "Letting Go" Beehive Art Space, Albury
2005 "Life En Route" Wodonga Arts Space
2004 - 2015 "Lubek" Art Studio Exhibition, Albury
2009 "The Tree of Life, the Tree of Realization, Ljubljana, Slovenia
2011 "Local Connections", Wodonga Arts Space
2012 "Tree – a Metaphor of Resilience", Creators Art Space
2013 "360 Degrees Horizon"
2014 "Tree – a Metaphor of Resilience",Customs Wharf Galleria, Williamstown
2015 "Surviving the Bushfirres", Clocktower Café Gallery-Moonie Ponds
Press
1994 Antiques and Art
1996 Who's Who in Australian Visual Art
1997 Women and the Arts Calendar
1998, 2009 Slovenija Magazine
1998 Ambitious Friends Magazine
1999 NSW Tracking Art Poster
2001 Rodna Gruda Magazine
2002 Rodna Gruda Magazine
2007 Australian Slovenians
2010 Anthology of Slovenian Artists in Australia
2014 Amazing Australian Artists
The Sunday Telegraph newspaper
Border Mail newspaper
Twin Cities Post newspaper
Influences
In my early years of art study, I was impressed by Surrealists, Symbolists and naive Art of Eastern Europe. I tend to combine all three art styles in my work.
artist
Robyn G.
5 days ago
artist
Colleen S.
11 days ago
artist
Chrissie C.
10 days ago
artist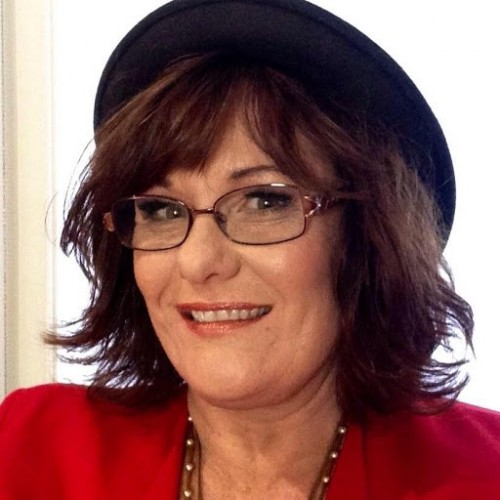 Lisa J.
4 days ago
collector
Ingrid S.
9 days ago
artist
Kerry j.
5 days ago
artist
Kaz B.
21 hours ago
collector
Jillian B.
1 day ago
artist
Eva J.
2 days ago
artist
Sarah S.
6 days ago
artist
Melinda P.
6 days ago
collector
Felicity
8 days ago
Previous
Previous