About
I am a visual artist and I've been creating in some capacity since I was very little. I have a pre-school photo of myself painting my hands and the paper. Born in Victoria, I was raised and educated in Queensland, and in 2015 moved back to Victoria's beautiful East Gippsland. These days my favourite mediums are oils, soft pastel and macro photography. I also dabble in homemade décor, soft furnishings and various crafts.
At high school, most of my lunch time was spent in the Art room. I studied one year of a fine art degree before circumstances changed. When I had young children, I taught pastel portraiture after spending many years doing portraits on a commission basis and for fundraising events.
I often paint with my hands whether I am using Oil paints or Pastel. Holding that pigment in your hand and applying it directly just has something special to it. About 5 years ago I bought my camera and although I have done basic study of photography at school and University I am really an amateur. I do however seem to get some engaging images. well I think so anyway. The whole idea I guess is that I produce the art and if you like it you can buy it.
I'm the quiet type when it comes to selling my art. I prefer to create than market, or try as I have many times to create a web site. I've only ever done portraits on commission and there have been too many to count, and mostly well before digital photography. I have made myself a life goal for 2017 to sell my art in many formats and to successfully make a living as an artist.
My work is a pleasure of all that I see in colour, movement and texture. Some of my favourite subjects are people; macro images (including photography); flowers, anything old and rusty, spider webs, machinery and vehicles, Nautica, nature and water.
I like to produce work that makes me feel good. I hope it does for those who view it.
As always all my art work is for sale. Portraiture posted on my store are my work but examples only. All commissions welcome! Pastel and Oil paintings are for sale as originals, unless otherwise stated (please contact me for details). All work including photography are available as fine quality Giclee prints and Canvas.
Top Categories
Education
Primary
Secondary to yr 12
Tertiary (1 of 3 years, regrettably)
Post Tertiary (various art classes as student and teacher)
Cert IV in Office Admin & Finance + 20 years work history (which put braces on both my children's teeth)
Exhibitions
Lakes Entrance Rotary Art Show 2018
Bluethumb Art Prize 2018
Community exhibitions and fund raising events
Most of my work has been commission based and therefore not available for sale at exhibition.
.
Press
I haven't found fame, I'm not seeking it. I prefer to be a quiet achiever. Now that my children are raised I am an artist full time which will give me the time to enter competitions, and do the markets and fetes. I have always been busy within my local community. 90% of my work has been commission based so was never available to enter into competitions as it needed to be for sale. 20 plus years ago advertising in the school newsletter, letterbox drops and word of mouth kept me very busy. Now I am looking for much more.
Influences
Daily Influences, Everything! Whatever I see, light, shadow, colour, the way a tree sways in the breeze, the river on a very still day.
Historic Influences; Impressionism, general art history, personal and cultural creative processes over time.
collector
Andrea D.
7 days ago
artist
Tracey B.
7 days ago
collector
Kath P.
5 days ago
artist
Stuart E.
10 hours ago
artist
Daniele L.
10 days ago
collector
Rebecca F.
8 days ago
artist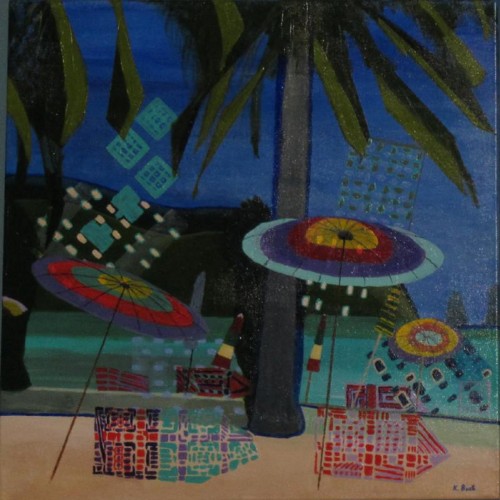 Kathy B.
11 days ago
artist
Tim G.
11 days ago
artist
Julie S.
11 days ago
artist
Natasha J.
8 days ago
artist
Margaret (.
7 days ago
artist
Christine S.
9 days ago
Previous
Previous