About
The natural world is my greatest inspiration' and informs most of my paintings. I grew up in Brisbane and made art from an early age, training and then working as an art teacher. In 1987 I moved to northern NSW' and found much inspiration from the surrounding forests and ocean. Frequently connecting with nature gets me inspired and passionate about painting. My work explores our emotional connection and relationship with nature, and finding a sense of belonging in a changing world and environment. I work very intuitively from an initial idea, but then the painting dictates its' own direction as I respond to the emerging images. This is a very process oriented way of working, often unpredictable and spontaneous...the creativity comes from the very core of my spirit. At each stage of the process I review the painting and make adjustments according to my personal aesthetics.
Acrylics on canvas or linen is my favoured medium and my paintings hang in residences and corporate spaces.
Top Categories
Education
2004 Short course in Public Art 1975 Diploma of Teaching' Painting and Drawing majorKelvin Grove Campus' Queensland University of Technology
Exhibitions
SOLO EXHIBITIONS2006 Art of Exploration Doggett Street Studios' Newstead2003 Flow Jasu Gallery' Margate2003 Spirit of Place Zebos' Café & Gallery' Salisbury1995 Temples of Sticks and Stones Stonecutters' Gallery' Lismore1994 Journey to the Forest Within Heart & Soul Gallery' The ChannonGROUP EXHIBITIONS2016 Linden Postcard Prize2016 Brisbane Art Prize2016 Brisbane Grammar School Art Show2016 Belle Arti Prize, Chapman & Bailey, Melbourne2016 Lethbridge Art Prize, Brisbane2016 Rotary Art Spectacular2015 Brisbane Art Prize2015 "Frenzy" group show' LoveLove Gallery' Milton2015 Art Extravaganza Westfield Garden City' Brisbane2015 10+1 Annual Art Show' Windsor' Brisbane2015 Clayfield Collage art show' Brisbane2015 Rotary Art Spectacular' Brisbane2014 "Revolve" Red Opus Art Space Adelaide2014 "Bold/subtle Juried show' Upstream People Gallery' Omaha Nebraska.2014 Group show' Graydon Gallery2014 Group show Art & Design Precinct' West End2014 Recent paintings from Susan Lhamo and David Howard' Jugglers Art Space2014 Rotary Arts Spectacular Riverside Centre2014 Members Show BIA2013 10+1 Annual Art Exhibition BIA2013 Clayfield College Art Show2013 Variety Club Charity Auction Show Jugglers Art Space Brisbane2011 10+1 Annual Show' Gallery Nona' Windsor2011 Cathartic Flood Charity Auction2010 Group Show' Sweet Delicious Expresso' Albion2010 10+1 Annual Show' Nona Gallery' BIA2009 10+1 Annual Show Gallery Nona2008 Collaborative Mural BIA Windsor2007 "Sister Act 2" Gallery Nona2006 "Sister Act" Gallery NONA' Windsor' Brisbane 2005 Group show Old Post Office Fortitude Valley 2005 Entry in Blake Prize 2005 Churchie Emerging Art Show2005 "Emerge" Central Plaza' Brisbane 2005 Linden Postcard exhibition' Melbourne 2004 In Our Stable SODA Gallery Avalon NSW 2003 Freestyle Tout Artists Market 2003 Caloundra Art Show2003 Warwick Regional Art Show 2003 Redlands Art Show 2001 Three Artists Jasper Gallery' Clunes NSW 1997 Utopia Distopia Soapbox Gallery 'Brisbane 1996 April' June' December shows with Byron Artisans 1996 Multimedia Exhibition The Chocolate Factory' Lismore NSW 1995 A cow of an Exhibition Barebones Gallery' Bangalow NSW 1995 Painters Exhibition The Chocolate Factory' Lismore 1995 Orisha Mirrors Arterra Gallery Brisbane 1994 Little Treasures Lismore Regional Gallery 1993 Little Treasures Lismore Regional Gallery 1991 Batik clothing items The Channon Teahouse and Art gallery 1990 Womens Artshow Lismore Regional Gallery 1985 Flying Art School touring Exhibition1984 Roma art show Roma1982 Chinchilla Shire art show
Influences
Rothko' De Kooning' Barnet Newman and other abstract expressionists of the 50's have been influential in my painting style and I admire their strong brushwork and spontaneous paint application. I love the work of Andy Goldsworthy' the British site specific artist and am very much inspired by the abstractions of Gerhard Richter. For more pure abstraction, the work of Aida Tomescu (the Australian artist) has been inspirational, and the crazy exciting art pieces of Yayoi Kusama are also fun to view although my own painting style isn't much like hers. I find that viewing other artists work is inspiring in itself. My greatest influence is always the landscape and natural world and most of my paintings reference this.
artist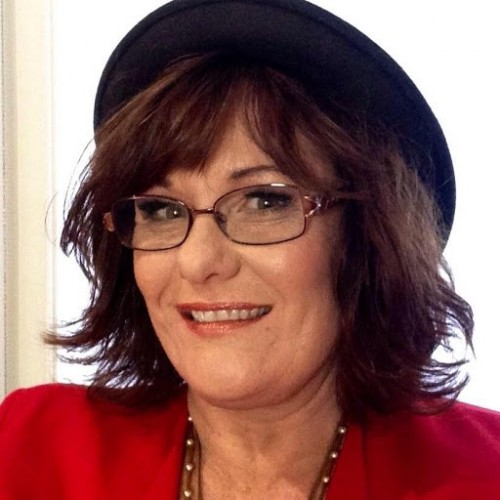 Lisa J.
4 days ago
artist
Sarah S.
6 days ago
collector
Ingrid S.
9 days ago
collector
Jillian B.
1 day ago
artist
Kaz B.
21 hours ago
artist
Chrissie C.
10 days ago
artist
Kerry j.
5 days ago
artist
Colleen S.
11 days ago
collector
Felicity
8 days ago
artist
Melinda P.
6 days ago
artist
Robyn G.
5 days ago
artist
Eva J.
2 days ago
Previous
Previous