About
I am a mixed media artist from the Central Coast of N.S.W. I have been creating and selling my work for a few years now and love many various forms of art.
My art practice attempts to engage the viewer so that they may observe and appreciate the natural and man made environments: the conglomeration of little things make the big things whether they are fictional, real or emotional.
My practice involves painting, drawing,layering ,photography ,embellishing and collage style which is explored through mixed media including acrylic paints, various different types of inks, stamps, papers which are decorative and recycled, Oil Paint sticks, texture paste, Ephemera.
My work is an expression of the beauty I see around me and through my work, I can 'freeze' it or capture important moments from my perception whether it is real or imagined.
Top Categories
Education
School Name Julie Balzer
Stamp Carving 2016
Description: Carving rubber, Design, Creating, Stamping, Printing, tools and application, preparation, interlocking
School Name Julie Fei Fan Balzer
Go Big workshop
Description: Orientation, Mixed Media various forms reaction, Design, Abstraction, Building Layers, form, Creating, Space
School Name Lindsay Cameron
Random Weave Basketry 2016
Description –learning to harvest, prepare, weave baskets random weave with natural products from the natural environment.
School Name-Dina Wakley
Conquering Colour, Random by Design, Awesome Acrylics, Puddles and Pockets 2015
Description of courses- Looking at mixed media Techniques and application, Acrylic paints application, dilution and building of layers, design, structure, process, tools, clean up , etc
School Name-Chris Clarke
Encaustic Art 2015
Education description-workshop on all areas of Encaustic Art, from pouring to mixing , scraping , mark making, design, tools ,care, clean up, etc
School name-Jane Davenport- Institute of Cute
Drawing 2015
education description-Drawing fashion figures, clothing on fashion figures, using various mediums, working with various equipment to create line, texture, visual excitement and dynamics, portraiture
School name-Jane Davenport- Institute of Cute
Art Journaling 2015
Education description-the Art of Art Journaling using various mediums, drawing, painting, collage, information recall and recording, book binding basics, making of books/ journals, colouring dynamics, how to shade, creating a muse etc
School name-Tracey Verdugo
Mixed Media Art 2015
Education description-In depth exercises looking into various different artists, composition, their use of acrylic paints, various inks, ephemera, photos and paper products , new techniques and applications of all of these products.
look at Artistry styles, applications of various different mediums.
School name-Dina Wakley
Mixed Media 2014
Education description-looking at colour, composition, various techniques of mixed media using texture, colour, words and the application of all mediums on different surfaces and the outcomes of how the surface can affect the medium
School name-Kiera O'Toole
Portrait Drawing 2013
Education description- looking at line, mark making, various techniques of how to achieve emotion within line and the basic construction of portrait drawing, how to create emotion within a portrait through composition.
School name Tafe
Arts Buisness 2013
Education description- looking at all facets of Art Buisness, what sort of galleries to apply for, how to write an artist statement, pricing work, researching art venues, insurances, helpful tools for within the arts such as NAVA, social media etc
Exhibitions
Through our lens- Photography Exhibition 2013
Morrisset Agricultural Show 2013
Wellington Show 2014
Gosford show 2014
The Hive Erina- Winter on the Coast 2014
Wyong Council Photographic Finalist Exhibtion 2014
The Hive Erina- Central Coast love exhibtion 2014
The Hive Erina- The Central Coast exhibition 2014
Ruby Samahdi Gallery- On the Coast 2015
Kemu Coffee Shop Terrigal 2015- 2017
Ruby Samadhi Gallery - Wanderlust exhibition 2016
Ruby Samadhi Gallery- Artists of the Central Coast 2016
Gosford Regional Gallery 2016-Reconciliation Exhibition
Shorethyme Restaurant and Gallery- Growth Exhibit 2016
Erina Fair Central Coast Artists Exhibit-2016
Shorethyme Restaurant and Gallery- Environment Exhibition- 2017
Gosford Regional Gallery, Gosford Art Prize overflow Exhibit- 2017
Shorethyme Restaurant and Gallery- All Abstract Exhibit- 2017- recieved 3rd place
Influences
Dali , Monet , Pollock, Vemeer, Tracey Verdugo, Dina Wakley, Jane Davenport,Del Kathryn Barton, Flora Bowley
51cm (W) x 41cm (H)
Mixed Media
61cm (W) x 61cm (H)
Mixed Media
61cm (W) x 46cm (H)
Mixed Media
artist
Margaret (.
1 day ago
artist
Daniele L.
4 days ago
artist
Tim G.
6 days ago
collector
Rebecca F.
3 days ago
artist
Christine S.
4 days ago
artist
HSIN L.
7 days ago
artist
Natasha J.
2 days ago
artist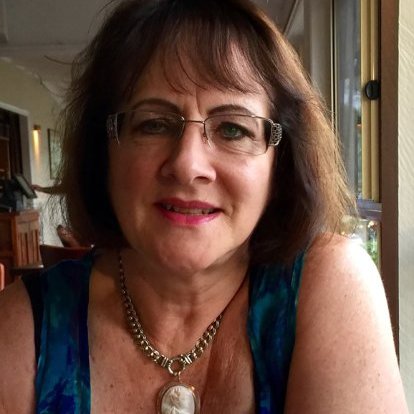 Gayle R.
7 days ago
collector
Andrea D.
2 days ago
artist
Julie S.
6 days ago
artist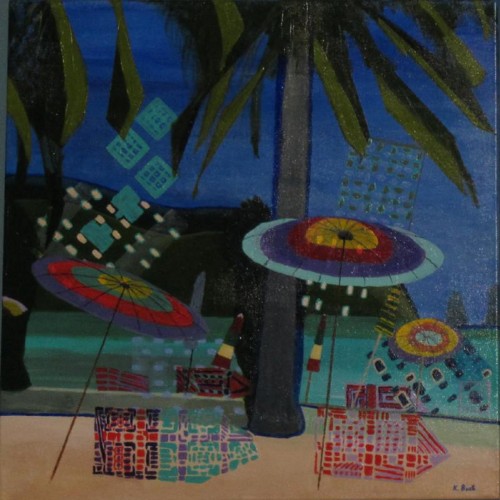 Kathy B.
5 days ago
artist
Tracey B.
2 days ago
Previous
Previous