About
OTHER NAMES: Thompson Nganjmirra, Nawarimana ALTERNATIVE SPELLING: Thomson Nganjmira
Thommo Nganjmirra is senior artist at Injalak and a consummate draftsman, depicting the Kunwinjku natural world and its Stories with fidelity and meticulous skill. Having begun painting as a young man, his work has by now developed an elegant ease that flows from his mastery of manyilk (the traditional sedge brush) and his instinctive compositional sense. His fine linework is almost delicate at times, but overall his style is one of classic refinement and balance.
With his extensive knowledge of the rock art adorning the caves of Injalak Hill, Thompson is one of Injalak's most highly regarded tour guides. He comes from an artistic family; he is the son of Jimmy Nakurrudjilmi Nganjmirra and brother of Robin Nganjmirra. His mother is Mary Nganjmirra.
Exhibitions
Group Exhibitions
2013 'Wurrkabal', Netanya Resort, Noosa QLD
2009 'Ochre and Rust', Indigenart, Perth WA
2008 'Sex Spirits & Sorcery', Mossenson Gallery, Melbourne, VIC 1998 'Dreamings', Spazio Pitti Arte, Florence, Italy
Collections
Artbank,Sydney Australian Museum, Sydney
Museum of Contemporary Art, Arnotts Collections, Sydney
Parliament House Art Collection, Canberra
The Kelton Foundation, Santa Monica,U.S.A.
National Museum of Australia Bark Painting Collection, Canberra, Australia
Press
Bibliography
Kunwinjku Art from Injalak 1991- 1992, The John W. Kluge Commission, Museum Arts International Pty, Ltd. North Adelaide
1994
1997 Parker, Adrian, Images in Ochre: The Art and Craft of the Kunwinjku, JB Publishing
41cm (W) x 31cm (H)
Other Media
61cm (W) x 41cm (H)
Acrylic Paint
collector
Tina K.
10 days ago
artist
Laurie C.
6 days ago
artist
Pip P.
6 days ago
artist
Katherine A.
10 days ago
artist
Sandy W.
14 days ago
collector
Carolyn R.
4 days ago
artist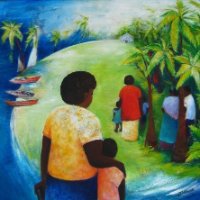 Glenise C.
12 days ago
artist
Hayley K.
11 days ago
artist
Carolyn D.
8 days ago
artist
Jeanette G.
12 days ago
artist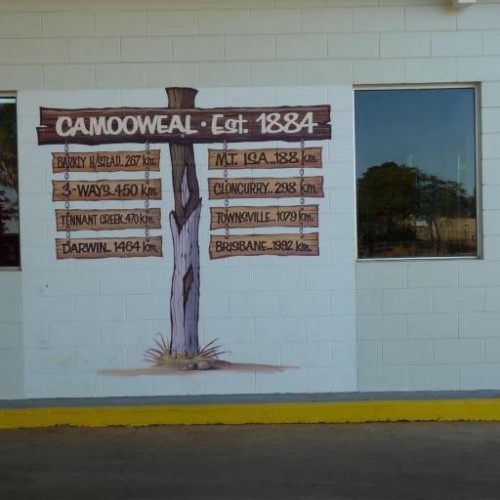 Virginia M.
2 days ago
collector
Lorraine C.
4 days ago
Previous
Previous