About
My preferred mediums are oil and acrylic on canvas and my work is mainly abstract' motivated by the light' colour and motifs of the landscape and the sea. I have also made figurative works depicting musicians in private and public commissions. Being a musician' I am very aware of the correlation between music and painting. Both art forms set moods by conveying abstract values of colour' composition' light and movement.
.
Education
Diploma in Fine Art from Claremont School of Art' Western Australia.
Exhibitions
I graduated from Claremont School of Art in 1983 with a Diploma of Fine Art and spent the next ten years working as an artist and as a part time lecturer in Painting and Drawing at the North and Central Metropolitan Colleges of Art and Design (T.A.F.E.) During that time I had five solo exhibitions and took part in numerous mixed shows.
In 1994 I went to live in Spain' there working as a practicing artist and also as a musician. I had a solo exhibition in the Casa de Cultura in Mijas' Malaga. I had ongoing representation in three galleries in Southern Spain and was invited to take part in an exhibition of five International Women artists at Galeria Belart in Marbella. I also took part in other mixed exhibitions including' by invitation' at the Casa de Cultura' Mijas to celebrate the birth of Velasquez and the Gibraltar International Art Exhibition. In 2000 I had a solo exhibition at Galerie Lughien' Amsterdam.
I returned to Australia in 2004 and had a solo exhibition at Monart Gallery in 2005. I have been in group exhibitions including Monart Gallery' Accents Gallery' Monet Gallery' Newman College' Gallery Nine By Five' Gallery 360' the Minnawarra Invitation Awards and a two man show at the Cannery' Esperance.
My work is in public and private collections in Australia' New Zealand' England' France' Japan' U.S.A.' Spain' Israel' Russia' Finland' Sweden' Germany' Holland' Canada' Scotland and Ireland.
Press
Articles and photos in The Subiaco Post' Western Australia; El Sur' Malaga'Spain. The Eastern Reporter' Western Australia. The Artist's Chronicle' Western Australia.
Influences
Peter Lanyon' Mac Betts' Music
artist
Pamela B.
27 days ago
artist
Donna W.
about 1 month
artist
Susannah P.
29 days ago
collector
Anna A.
about 1 month
artist
Patricia G.
about 1 month
artist
Pauline J.
about 1 month
collector
Morgan L.
27 days ago
artist
HSIN L.
about 2 months
artist
Debra B.
about 1 month
artist
Marnie
about 1 month
artist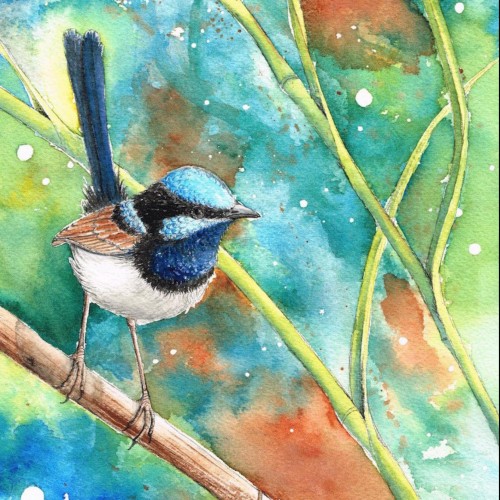 Rebecca P.
about 1 month
artist
Julz R.
27 days ago
Previous
Previous