About
Artist and Photographer of the Horse
If there is one thing I can do on this earth and do well with passion and integrity is to draw the horse! I am striving to become a true Master of the horse. I have 20 plus years experience, knowledge, skill and practice behind me but one never stops learning. In the next 20 years I hope to be able to achieve my dream and goal!
My muse is the Arabian horse. I have a long and deep connection with this breed but do draw all and any breed of horse. Each have their own unique qualities, characteristics and beauty. Whilst I believe in correct equine anatomy, I do not wish to merely draw a horse to look like a photo. I want more. I want self-expression, creativity and artistry to be my guiding force. I want texture and line; crazy colours and my heart and soul imbued into my art.
Without my art I am nobody particularly special. With my art however, I am a force to be reckoned with! I draw every day, not because I want to but because I have to. Art is my oxygen. If one does not breathe, one does not survive. Yes, I breathe my art.
I invite you to visit my website: ainsliegillespatel.wix.com/ainsliegillespatel and social media pages to see more of my artwork and my equine photography. I accept commissions domestic and worldwide and offer original art only for sale (I do not make prints of my art in order to keep my work unique, valuable and collectible to each buyer).
Education
I am self-taught/self-learner. I love to study all aspects of art and enjoy learning from fellow artists both past and present.
Exhibitions
I had a group exhibition with The Art Network (www.theartnetwork.com.au) on 29th April 2017. This was TAN's launch and first exhibition.
Press
My first published drawings were in Hoofs & Horns magazine in 1995 and 1996, at the age of 15/16. I had my final school year artwork published in an article in the North Shore Times (Sydney) newspaper in 1998.
In 2008, I started freelance photo-journalism for The Arabian Magazine (UK) which included my photography, articles and artwork being published in numerous issues. I have also had my artwork published and featured in The Australian Arabian Horse News and online in various equine-related websites, including an interview with www.theequinest.com alongside samples of my art and photography.
I am a featured artist in Artist's Palette magazine (Australia) No. 150 (Collector's Issue) November 2016 with an Insight article and Demonstration.
Influences
Too many to list but off the top of my head I immediately think of the Impressionists. Monet is my idol! More contemporary artists would be Paulina Stasikowska and Australian artists, Lian Meaney and Tahnja Wolter but honestly, I am inspired and influenced by so many artists, mediums, styles and subject matter.
I am also deeply inspired by and connected to mother nature, light/shadow (known as Chiaroscuro), music, photography, reading and writing.
artist
Pamela B.
27 days ago
artist
HSIN L.
about 2 months
artist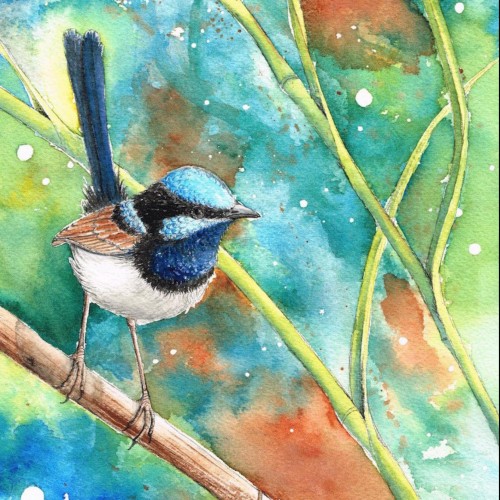 Rebecca P.
about 1 month
artist
Susannah P.
29 days ago
artist
Donna W.
about 1 month
collector
Morgan L.
27 days ago
artist
Patricia G.
about 1 month
artist
Debra B.
about 1 month
artist
Julz R.
27 days ago
artist
Marnie
about 1 month
collector
Anna A.
about 1 month
artist
Pauline J.
about 1 month
Previous
Previous