About
Thank you for taking the time to look through my artwork. For the last couple of years my focus has been on the theme of journey and our Australian landscape. Whether this is from our road trips across Australia or the idea of the transformation of person throughout their life, each theme appeals to me. Our beautiful country Australia is a big influence on my work. As Dorothea Mackellar says in her infamous poem,
'I love a sunburnt country,
A land of sweeping plains,
Of ragged mountain ranges,
Of droughts and flooding rains.
I love her far horizons,
I love her jewel-sea,
Her beauty and her terror
The wide brown land for me!
I have been painting for over 20 years and have enjoyed many different mediums but I am particularly drawn to acrylic and oil painting . I also enjoy watercolour for smaller illustrations. After some early certificate level training after high school, I spent a year in West Africa teaching kids art and was inspired to further my studies. I gained a BA Arts (painting) and graduated in March 2005. I am a Christian and a Pastor's wife and love to teach art to both adults and children.
My influences include the Australian Impressionists, especially Arthur Streeton and the work of Turner but I am particularly inspired by portrait artists including Evert Ploeg and Nora Heyson. I am strongly influenced by our road trip travels as a family across Australia and the theme of the road or pathway is recurring across my work.
My art journey continues as I explore portrait themes and the use of symbols found in nature alongside maps and the figure. I am particularly taken with seedpods and their symbol of life and renewal.
Education
1996 – Completed an Advanced Certificate of Art and Design at Fremantle TAFE, Western Australia
1997-1998 – Attended Private watercolour lessons with Carl Haanappel in Roleystone Western Australia
2002-2005 – BA Art (painting), Edith Cowan University, Western Australia. Graduation March 2005
Exhibitions
1998
Student exhibition at Carl Haanappel's gallery space in Roleystone WA
2004
Edith Cowan University Graduate Exhibition
2011
Entered the Metrochurch Community Art Awards, Perth WA
2013
Entered the Bankstown Art Society Annual Art Prize
Entered the Hornsby Art Prize
2014
Entered the Sydney Easter Show (two paintings hung)
Entered the Shoalhaven Open Art Exhibition
Entered the Oatley 101 Members Sale
Entered the Oatley 101 Members Art Exhibition
Entered the Kiama Art Exhibition
Entered the St George Art Prize
Entered the Cruelty Free Festival Art Show
2015
Entered the Oatley 101 Waterbrook Exhibition
Entered the Sydney Easter Show (5 paintings hung in the poultry art section, 2nd prize won for 'Mr Gander')
2017
Entered the Oatley 101 Mid Year Exhibition
Influences
The Australian Impressionists, The French Impressionists. Evert Ploeg, Arthur Streeton
artist
HSIN L.
about 2 months
collector
Anna A.
about 1 month
artist
Debra B.
about 1 month
artist
Patricia G.
about 1 month
artist
Marnie
about 1 month
artist
Pamela B.
27 days ago
artist
Donna W.
about 1 month
artist
Susannah P.
29 days ago
artist
Julz R.
27 days ago
artist
Pauline J.
about 1 month
collector
Morgan L.
27 days ago
artist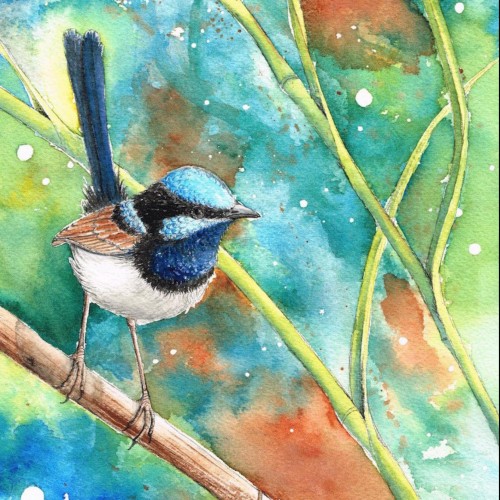 Rebecca P.
about 1 month
Previous
Previous