About
Amelia's creations consist of combining the realism of a subject, modern abstract elements, and her skill in traditional techniques such as linear art, pointillism and crosshatching. With her unique use of texture and colour she creates dynamic and visually engaging artworks. These highly emotive works have proven incredibly popular, and her works have found their homes in collections throughout Australia and Internationally.
Based in the Noosa Hinterland of Queensland Australia, Amelia works alongside her husband Tim and has been for the past 20 years. Tim works behind the scenes making canvasses, dealing with freight and packaging, and ensuring that the service provided is of a world-class standard.
The entire process involved in the creation of Amelia's artworks is done completely in-house. From the framing and stretching of the canvasses, to the finished product, ready to hang on your wall. Only the best of Australian materials are used to ensure your investment will last a life time, and will continue to look as good as the day you bought it.
Growing up on the Sunshine Coast, Amelia's artist skills have been recognised throughout her life, from the young age of seven winning her first award through to her young adult years completing her scholarship in Brisbane studying Commercial Arts and Graphic Design . Since completing her studies, Amelia has spent her entire adult life painting and selling her art on a full time basis.
" I love to design, paint and create anything. I derive great pleasure and fulfilment from turning an idea into a finished product. I strive to make my work original and exciting so as to have an emotional impact on the viewer, surprise them, delight them, make the painting memorable so that the audience are curious and want to look at it, touch it, keep it. I want people to be as passionate about what I do as I am" - Amelia Farrugia.
Education
Commercial Arts and Design
collector
Anna A.
13 days ago
artist
Jacqueline B.
21 days ago
artist
Debra B.
6 days ago
artist
Patricia G.
6 days ago
artist
Damon L.
24 days ago
artist
Pauline J.
13 days ago
collector
David H.
13 days ago
artist
Brad B.
21 days ago
artist
Marnie
6 days ago
artist
Donna W.
14 days ago
artist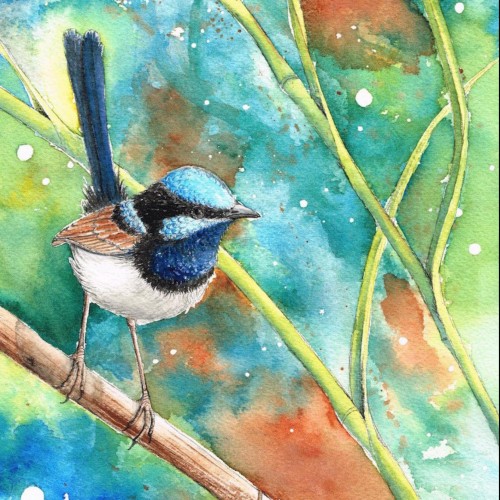 Rebecca P.
6 days ago
artist
HSIN L.
16 days ago
Previous
Previous