About
I have been living and painting in the Shoalhaven, New South Wales for over twenty years. My first love is landscape painting, and I am lucky to live in an area that is diverse with beaches, farmland, bush and mountains.
In early 2015, I started a series of watercolour and ink paintings. Primarily, they were a series of comical emu paintings, called "Emusing" but I extended them to include watercolour paintings of birds and other creatures from my garden. I also have painted several abstract and surrealistic paintings.
I am Secretary of the Shoalhaven Art Society and also a member of the Jervis Bay and Basin Arts Inc., and Callala Beach Arts Group. I have participated in many local exhibitions and sold paintings in Australia, New Zealand, USA and England.
Exhibitions
2014
January - Shoalhaven Art Society, Summer Exhibition, Berry
April - Mental Health Open Art Competition, Nowra
July - Shoalhaven Art Society 49th Open Art Competition
August - South Coast Sawmills and Bush Timber Workers Assoc. Art Comp.
October - Squid Studio in Nowra "Eclectic" with four other artists.
October - Escape Artfest, 2 exhibitions, Ulladulla/Milton
December - Reflected exhibition, Huskisson
Also, I was one of the artists exhibiting at Muir House, Berry, during 2013 and 2014
2015
January 2015, - I co-organised an exhibition called "Words don't come easy" for the awareness of Autism, which was held with great success, at the Alley Gallery, Dunn Lewis Centre in Ulladulla.
May - Shoalhaven Art Society Open Exhibition, Nowra
May - Micro galleries, Nowra
June - Now Contemporary Art Prize, Nowra
July -Aspire Gallery Brisbane
Nov -"Kangaroos visit Rome" exhibition at the Pallazo Velli, Rome
Influences
I love the work of the The Heidelberg school of painters but more recently, painters such as John Wilson, Graham Gercken and John Murray
artist
Julz R.
27 days ago
collector
Morgan L.
27 days ago
collector
Anna A.
about 1 month
artist
Patricia G.
about 1 month
artist
Donna W.
about 1 month
artist
Susannah P.
29 days ago
artist
Marnie
about 1 month
artist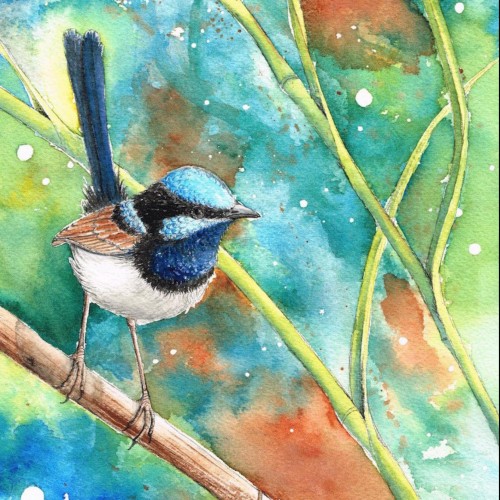 Rebecca P.
about 1 month
artist
HSIN L.
about 2 months
artist
Debra B.
about 1 month
artist
Pamela B.
27 days ago
artist
Pauline J.
about 1 month
Previous
Previous