Entrant
About
'Mind Maps' represent a search for identity, belonging and the resulting mental health challenges that follow. Acrylic paints are marbled and react with gel mediums to represent the unpredictable symptoms of anxiety and depression. The contrasting lines represent contour lines on a map and give the impression of islands, a reference to the artist's Polynesian ancestry. The paintings are a metaphor for the isolating feeling mental health symptoms often result in, making you feel as though you are alone on an island.
BAY is an Adelaide based artist, last year she was nominated as a finalist for The Advertiser Contemporary Art Prize, The Korea-Australia Art Prize and the Mission to Seafarers Art Prize. Her work explores her Polynesian ancestry, which was unknown until she recently began to discover family she never knew existed. Mental health has also played an important part in forming her easily recognizable abstract style, with a focus on identity and the ever present question of 'where do I belong?'
$5 from each sale is donated to Headspace, the national youth mental health foundation dedicated to improving the wellbeing of young Australians.
Top Categories
Education
Collaborations
2017, Madame Flavour Tea, Melbourne Morning Blend, Artwork on packaging,
Private Collections
2017 Madame Flavour Tea Company, Private Collection
Residencies
2018 Country Health SA Artist in Residence, Glenside, South Australia
Exhibitions
2017 Untiltled SALA exhibition, Nutrition Republic, Unley, SA
2017 Mind Maps, Adelaide Fringe Solo Exhibition, Hughes Gallery, Fullarton, SA
2017 Victor Harbor Art Show, Victor Harbour, SA
2016 Little Treasures, Pepper Street Arts Centre, Magill, SA
2016 Korea-Australia Art Prize, Korea Australia Arts Foundation, Sydney, NSW, Finalist
2016 Albert Park College Art Show, Albert Park College, Port Melbourne, VIC, Finalist
2016 The Mission to Seafarers Exhibition, Mission to Seafarers, Docklands, VIC, Finalist
2016 RAW Melbourne presents VERVE, Melbourne Pavillion, Flemington, VIC
2016 Ginger's Coffee Studio, Goodwood, SA
2016 The Secret Art of Life, SALA Festival, The Royal Australasian College of Surgeons, North Adelaide, SA
2016 SALA Festival 'Second Nature', Mâché Co-working Space, Adelaide, SA
2016 The Advertiser Contemporary Art Prize Finalist's Exhibition, Keith Murdoch House, Adelaide, SA, Finalist
2016 RAW Adelaide Presents TREND, The Producers Bar, Adelaide, SA
Press
2018, Bavistock, S, 'Art therapy with BAY the Artist', Brand SA,
https://brandsanews.com.au/art-as-therapy-with-bay-the-artist/
2017, Jenkins, M, 'Just My Cup Of Tea: Bluethumb and Madame Flavour', Bluethumb Art Online,
https://bluethumb.com.au/blog/artists/bluethumb-madame-flavour/
2017, Tema, 'Tap into the mental health realm with art', Weekend Notes,
https://www.weekendnotes.com/bay-the-artist/
2017, Skelton, S, "ADELAIDE FRINGE REVIEW – Mind Maps", Mindshare,
http://www.mindshare.org.au/adelaide-fringe-review-mind-maps/
2017, Zabidi, M, Adelaide Fringe 2017 Exhibition Review, "Bay the Artist's 'Mind Maps'", Collage Adelaide,
https://collageadelaide.wordpress.com/2017/03/04/adelaide-fringe-2017-exhibition-review- bay-the-artists-mind-maps/
2016, SALA Program featured artists, SALA, P. 3
2016, Zabidi, M "Artist Spotlight #6: Bay The Artist", Collage Adelaide,
https://collageadelaide.wordpress.com/2016/02/23/artist-spotlight-6-bay-the-artist/
Influences
My work is inspired by my Polynesian background (I didn't know I was Polynesian growing up), and so I have been exploring my cultural identity over the last few years. Mental health is also a strong influence for me and painting has become an escape for me. I donate $5 from each sale to Headspace Australia, The National Youth Mental Health Foundation.
collector
Ingrid S.
10 days ago
artist
Eva J.
3 days ago
artist
Sarah S.
7 days ago
artist
Colleen S.
12 days ago
artist
Chrissie C.
11 days ago
collector
Felicity
9 days ago
artist
Melinda P.
7 days ago
artist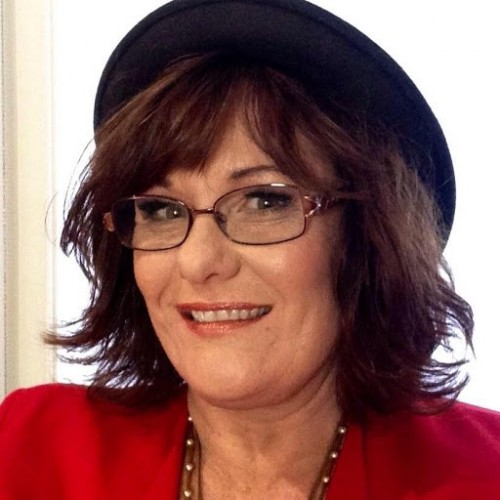 Lisa J.
5 days ago
artist
Robyn G.
6 days ago
collector
Jillian B.
3 days ago
artist
Kaz B.
2 days ago
artist
Kerry j.
6 days ago
Previous
Previous