About
Don't you just love listening to baby boomers bang on about their bucket lists.
Mount Everest summit next winter, eh! Sure, man. In bare feet, I suppose. Oh, so you're off canoeing down the Amazon with a broken paddle, are you. Good luck with that, Wonder Woman.
Not for me, such self-indulgent suicide attempts.
This cowardly old fart's long good-bye is merely about putting one foot in front of the other. Preferably along the banks of big rivers. like the Rhine and Danube. They're nice and flat (funny that), you can't get lost (most of the time) and of course there are plenty of places to hang your head, eat, drink.and be merry (if you can stay awake long enough).
So what's a glorified pub crawl got to do with painting?
Well, for starters you have plenty of time to reflect on all the things you deep down knew all along; namely that one day, in the unimaginable distant future, you''re sure to outgrow your angst-driven crayons, tortured pencils and contrived ink abstracts all of which equally failed to rock an art world enamoured with overpriced Christs and drunks rolling around oversized canvasses.
Oh yes, let's face it: you're well and truly on the way to become one of those watercolor fuddy-duddies you so mercilessly belittled in your youth. .
But don't worry about it, buddy. Just keep on walking. And painting nature. In its true form, hopefully. And happily. Hopefully.
artist
HSIN L.
12 days ago
collector
David H.
9 days ago
collector
Anna A.
8 days ago
artist
Debra B.
1 day ago
artist
Patricia G.
1 day ago
artist
Donna W.
10 days ago
artist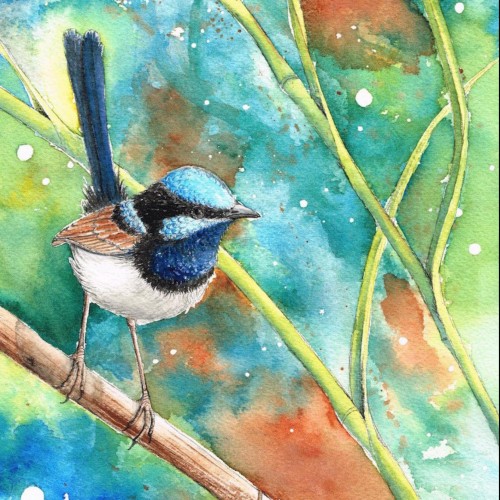 Rebecca P.
1 day ago
artist
Brad B.
16 days ago
artist
Marnie
1 day ago
artist
Jacqueline B.
16 days ago
artist
Damon L.
19 days ago
artist
Pauline J.
9 days ago
Previous
Previous