About
N THE LATE 60'S I STUDIED FASHION DESIGN AT R.M.I.T. AFTER A BRIEF PERIOD IN FASHION, I UNDERTOOK FURTHER STUDIES AT PRAHRAN TECHNICAL COLLEGE, MAJORING IN SCULPTURE AND DRAWING. IN THE 80'S SET UP A DRIP IRRIGATION SYSTEM ON MARGINAL LAND NEAR MILDURA. AFTER A SERIES OF DISASTERS RETURNED TO MELBOURNE. OPENED AN ANTIQUE SHOP TO SELL MY BELONGINGS TO PAY DEBTS. IN THE 90'S I RAISED MY SON AND ALSO CARED FOR MY TERMINALLY ILL BROTHER. SINCE HIS DEATH I'VE WORKED IN THE DISABILITY FIELD. MY MOTHER CAME TO LIVE WITH ME DUE TO THE ONSET OF DEMENTIA TWELVE YEARS AGO. CARING FOR HER WAS DIFFICULT, SO I BEGAN MY EXPLORATIONS IN PAINT IN THE STILLNESS OF THE EARLY HOURS. THIS PROVIDED A VISCERAL YET NECESSARY LINK WITH WHAT WAS LEFT OF MYSELF. MY MOTHER DIED IN 2009 AND AFTER A PARTICULARLY DIFFICULT PERIOD I HAVE UNDERTAKEN A SERIOUS ENDEAVOUR IN PAINTING.
RECURRING THEMES OF ALIENATION, REMORSE, THE EARTH'S POSSIBLE DEMISE AND OUR POTENTIAL FOR TRANSFORMATION ARE EXPLORED IN AN ECLECTIC AND IRREVERENT APPROACH. WHILST MOST OF THE WORK IS NON REPRESENTATIONAL, I AIM TO PLACE THE CREATURES, DEMONS AND DEMIGODS WHO INHABIT SOME OF THE WORK, IN AN EVOCATIVE REALM, OF SPATIAL AMBIGUITY, RICH IN TEXTURE. COLLAGE, ALSO ADDS AN ELEMENT OF SURPRISE AND VITALITY TO THE IMAGES I CREATE.
MY INFLUENCES ARE A CURIOUS AMALGAM. I HAVE ALWAYS BEEN INTERESTED IN MYTHOLOGY; HENCE, SUBTLE ALLEGORICAL REFERENCES ARE PRESENT. ART BRUT, CONVEYING A DIRECT LINK TO THE UNCONSCIOUS. THE AUSTERITY AND DRAMA OF GIOTTO'S PAINTINGS. THE LATER WORK OF ANSELM KIEFER, RUSSIAN ICONS, LEON GOLUB, CY TWOMBLY AND ANTONI TAPIES. WHETHER QUIRKY OR MACABRE ANYTHING CAN PENETRATE MY PSYCHE, AS LONG AS IT HAS AN EDGE.
Top Categories
artist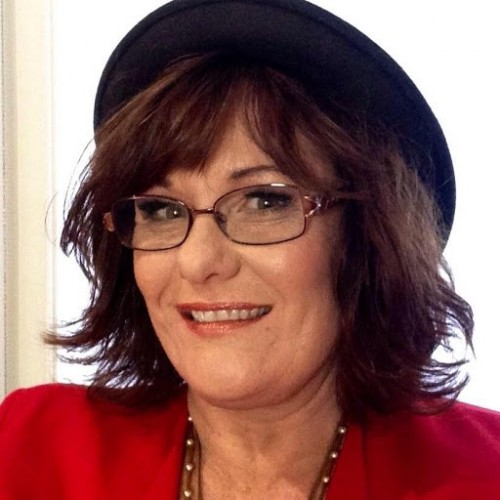 Lisa J.
3 days ago
artist
Eva J.
20 hours ago
collector
Felicity
7 days ago
artist
Kerry j.
3 days ago
artist
Chrissie C.
8 days ago
artist
Sarah S.
5 days ago
artist
Robyn G.
3 days ago
collector
Ingrid S.
8 days ago
artist
Julius K.
11 days ago
artist
Colleen S.
10 days ago
artist
sandy h.
12 days ago
artist
Melinda P.
4 days ago
Previous
Previous