About
In 1996/1997 I went to Ruth Tuck Art school to learn how to draw in watercolour and pastels, ink either in nature , still life's and portraiture .
Then I got accepted into North Adelaide school of art were I learnt how to paint with acrylic and watercolour , also were I learnt how to draw and paint life nudes in which I still enjoy doing to this day . I stayed their from 1998 to 2000.
Then I took a break , then from 2009 to 2013 I did my Bachelor of Arts at Adelaide Collage of Arts in Sculpture were I discovered figure form in sculpture, in which I loved from the very first time .
My final pieces I experimented with the large figure form in calico fabric in which you don't see often . If you want to look at the program graduation in 2013 it is called View From The Edge.
Also I do have a FB page which is called M Ianni Contemporary Artist in which shows a whole vast range of my artwork .
Education
1996-1997 portfolio course Ruth Tuck Art School mainly watercolour, still life , pastel drawings .
1998-2000 North Adelaide School of art , certificate 5 in applied and visual art .
2009- 2013 Adelaide Collage of Arts Bachelor in Sculpture.
Influences
Georgia O Keefe, Claes Oldenburge, Henri Mattise,Pablo Picasso, Frida K,
artist
Pamela B.
27 days ago
artist
Susannah P.
29 days ago
artist
Pauline J.
about 1 month
artist
Marnie
about 1 month
artist
HSIN L.
about 2 months
collector
Anna A.
about 1 month
collector
Morgan L.
27 days ago
artist
Debra B.
about 1 month
artist
Julz R.
27 days ago
artist
Patricia G.
about 1 month
artist
Donna W.
about 1 month
artist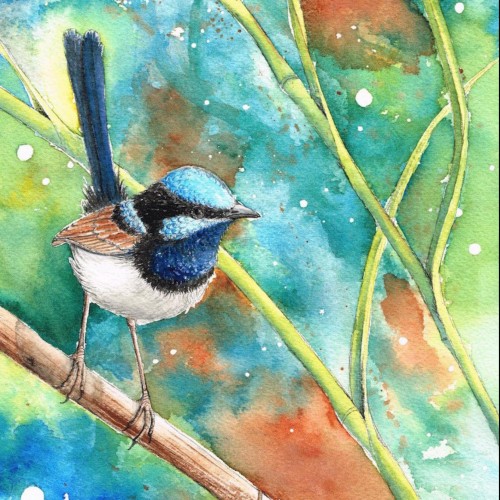 Rebecca P.
about 1 month
Previous
Previous