About
ARTIST STATEMENT
Cathy became a full time artist in 2014 after a career as an Art and English Specialist Primary teacher. She is based in Melbourne and her work ranges from realism, with a high level of detail, to more abstract and semi abstract pieces. The use of light has a pivotal role in creating impact and mood in her realistic landscapes and portraits. In her abstracts, she often paints intuitively, incorporating dramatic movement and organic forms to describe unseen places of beauty and mystery.
Cathy has been a finalist in several national art competitions: 2018 and 2017 Kennedy Prize, 2016 Contemporary Art Awards.
In 2018, she won the best 2D artwork in the Swanpool Creative Recycled Art Prize.
Cathy has also recently been accepted as a member of the Melbourne Society of Women Painters and Sculptors.
Top Categories
Education
Bachelor of Education,(Art major), Monash University, Victoria
Exhibitions
2018
•Finalist Kennedy Prize
•Finalist SCRAP inaugural Recycled Art Prize (Winner Best 2D artwork prize)
•Finalist in the Maldon and District Portrait Prize
•Small Works Art Prize, Brunswick Street Gallery, Fitzroy, Victoria
•Moonee Valley Rotary Art Show, Essendon, Victoria
•Camberwell Rotary Art Show, Hawthorn, Victoria
2017
•Finalist in the Kennedy Prize
•Finalist in the St. John's Southgate Art Prize and Exhibition
•Solo exhibition, "Perspectives", Gallery Voltaire, North Melbourne
•Moonee Valley, Camberwell and Bayside Rotary art shows
•Albert Park College Art Show
2016
• Finalist in the Australian Contemporary Art Awards
•Solo exhibition at Gallery Voltaire, North Melbourne
• Moonee Valley, Camberwell and Bayside Rotary art shows.
•Her paintings (Combustion and Blue Dream) received Amazing Art Awards in the online art competition World of Art Facebook group.
2015
•Exhibited at the Albert Park College Art Show, in a group exhibition at 69 Smith Street Gallery Fitzroy and at the Rotary Art Shows in Camberwell, Bayside Sandringham and Hobson's Bay.
•One of her paintings was published in the October 2015 issue of the international Art Ascent magazine.
•2014 Group exhibition at Cotham Gallery 101 in Kew
•2013 Moreland Windows Art Competition
•2006 Ivanhoe Grammar School Art Show
•2000 Group exhibition at (the former) Ultraglow Gallery in Brunswick.
Press
http://www.swanpoolanddistrict.com.au/swanpool-creative-recycled-art-prize---scrap.html
Art Edit, Spring issue, Pieces de Resistance, 2016Contemporary Art Awards Finalist Exhibition Catalogue, 2016Art Ascent, Art and Literature Journal, Violet issue, September, 2015Herald Sun Leader newspaper, March 6, 2014, "Social media meet up Inspires artists' Kew Exhibition"
Influences
J.M.W. Turner, Maurice Sapiro, Samantha Keely-Smith
artist
Melinda P.
2 days ago
artist
Susan C.
11 days ago
artist
Sarah S.
2 days ago
artist
Robyn G.
1 day ago
artist
Kerry j.
1 day ago
artist
Julius K.
9 days ago
artist
sandy h.
9 days ago
artist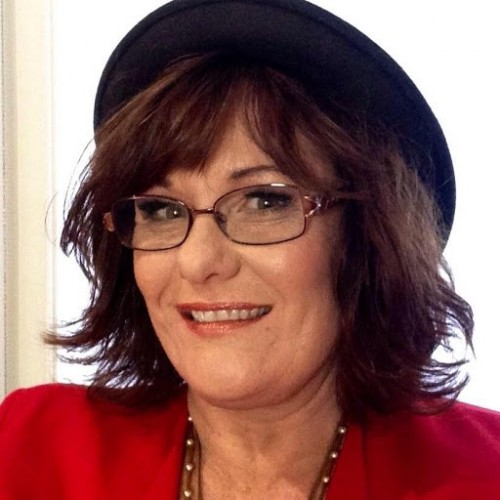 Lisa J.
11 hours ago
artist
Chrissie C.
6 days ago
artist
Colleen S.
7 days ago
collector
Felicity
4 days ago
collector
Ingrid S.
5 days ago
Previous
Previous