About
I am certainly a cross-pollinated soul, in that I was born French, in a part of France whose history has been troubled by wars, in a multicultural family. I have lived and worked happily in France for a number of years before moving to New Caledonia for work. I have now settled in Australia, and enjoy every single minute of my life here. My years as an Associate Professor are behind me: I have enjoyed teaching Australian Literature and Arts to thousands of university students in France, Australia, and New Caledonia. Now I enjoy being able to paint full time, all the time.
Drawing and painting have always been second nature to me, a thing you do, naturally, as you breath, laugh, and love. When I discovered oils - as an adult - things became even more exciting. Oils are brilliant, demanding and sensual. Delectable. I love oils.
I am always happy to learn from /and with other painters, wherever I am, and now my time is my own, I paint full-time, all the time, with glee. And I learn along the way from all the lovely people I am lucky enough to meet.
I am currently working on the local subject matter - the North Queensland landscapes and seascapes. And TREES. I am exploring the colour GREEN, in all shades and varieties. I am particularly interested in half-shades and tones, mist and harsh lish, and the whole range of nuances in between.
Education
PhD in Humanities - Australian Literature. SUFFERING SOULS AND MUTILATED BODIES. JCU (James Cook University). 2000.
PhD (Doctorat es Philosophie). Littérature Australienne. LA REPRESENTATION DU CORPS ET LA FOLIE FEMININE. UTM (Université de Toulouse-le-Mirail, France). 2001
Exhibitions
most recent exhibitions
Australia:
JEZZINE ART GALLERY. Townsville, 2015
UMBRELLA STUDIO GALLERY. Townsville, 2015
PERC TUCKER REGIONAL GALLERY. Townsville, 2015
PURPLE MOON GALLERY. Hawksbury, 2012
PERC TUCKER REGIONAL GALLERY. Xstrata Percival Portraits. 2012
New Caledonia
ARTE BELLO. Nouméa. 2013
LECLECTIC. Nouméa. 2012
CHEVALET D'ART. Nouméa, 2011
France
QUEDAR GALLERIE. Strasbourg, 2009.
Influences
very eclectic .... GAUGUIN and CHAGALL are very close to my heart. My influences also include TURNER, LUCIAN FREUD, MANET and CEZANNE, to name but a few. . And I love MINNIE PWERLE's work and HJ WEDGE's.
artist
Carolyn D.
9 days ago
artist
Mellissa R.
15 hours ago
collector
Philippa B.
1 day ago
artist
Katherine A.
11 days ago
collector
Lorraine C.
5 days ago
artist
Jeanette G.
13 days ago
artist
Hayley K.
12 days ago
collector
Carolyn R.
5 days ago
artist
Pip P.
7 days ago
collector
Tina K.
11 days ago
artist
Laurie C.
7 days ago
artist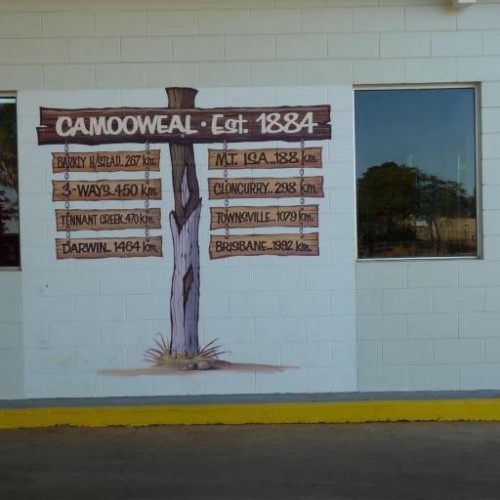 Virginia M.
3 days ago
Previous
Previous