About
Painting is simply a joy and a passion. For me it frees my soul from past and present emotions - so I am simply the expressionist painter. I do not set out to paint a particular subject with my art. I start with a blank canvas' put on my headphones' pour a glass of wine and it comes in a unconscious way. I gain inspiration from relating to other people and different experiences in my life.
Top Categories
Exhibitions
• Geoffery Stapleton Gallery - Adelaide' South Australia' Jan' 2013
• Broadway Gallery - New York City' Dec. 2012
• Gagliardi Gallery - Chelsea' London' 2010
• Biennale of Chianciano Museum - Italy September 2009
• Hastings Art Gallery - Hawke's Bay' New Zealand
• Dubbo Art Gallery - Dubbo' Australia
• Hill Smith Fine Art Gallery - Adelaide' Australia
• Upstart Gallery Sala Festival - Adelaide' Australia
• Tomlison Fine Art Gallery - Adelaide' Australia
• Lipson Street Gallery - Adelaide' Australia
• The Old Fire Station - Rettendon' Common UK' October 2003
• Sheridan Russell Gallery - London' UK November 2003
Press
press release - creative concept inc NYC
From the editorial director
"There is something deeply intense and critical in personal sensibilities and modalities of your art works and amidst a plethora of expressionist painting' you manage to say something very different."
statement of samantha darling
Samantha Darling a curator/publicist based in NYC
"I love the moving' sublime qualities in your abstract paintings. Each of your works is incredibly elemental. Using sensuous' romantic colors they convey a rich passion that is compelling. Collectively' your contemporary works are vivid' expressionist paintings that communicate profound feelings to the viewer. "
press release - biennale of chianciano
Adelaide abstract artist Christine McDonald was one of fifty finalists chosen from one hundred and sixty artists at the Biennale of Chianciano held between the 13th - 27th of September 2009 in Italy. Christine will now go on to participate in the upcoming London
exhibitions in 2010.
The Exhibition covers 2000 square meters of the Museum aiming to bring together the most talented emerging and established contemporary artists from across the world. The artwork was chosen by the museum curators and by internationally renowned experts in art.
The Warrior Within was ultimately chosen for the exhibition. This vibrant and expressive artwork is part of a three painting series of Christine's work of which also includes "5th Edition Number 5" and "The Face of Truth"
"The Warrior Within is about the warrior spirit within myself' and all of us in times of difficulty in our lives The strength to believe in oneself and to be focused to pull through. …. the fighting spirit" comments Christine.
Biennale of Chianciano curators comments;
"The paintings which stood out the most from your website were The Warrior Within and Him 2 from your abstract body of work due to the powerful colours and the skill in the complex but controlled compositions. It is felt that in these works your talent is most visible"
Influences
Please visit my website - www.cmdart.com.au - for my portfolio
artist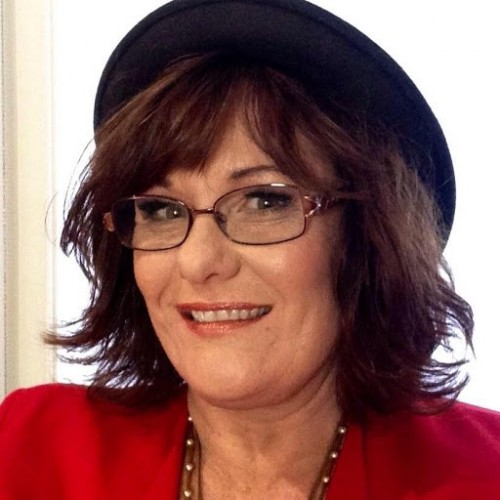 Lisa J.
5 days ago
artist
Sarah S.
7 days ago
collector
Jillian B.
3 days ago
collector
Felicity
9 days ago
artist
Colleen S.
12 days ago
artist
Kaz B.
2 days ago
artist
Eva J.
4 days ago
collector
Ingrid S.
10 days ago
artist
Chrissie C.
11 days ago
artist
Robyn G.
6 days ago
artist
Kerry j.
6 days ago
artist
Melinda P.
7 days ago
Previous
Previous