About
I am a multidisciplinary person and use any materials that may help me express my work. I have worked with oil paints on canvas' rainforest timbers' glass' photography' cast metals' and newspaper. My ideas reflect the environment around me.
Throughout my life my creations have reflected my love of life and nature.'I have worked continuously over the last eight years in my home studio at T.A.F.E. and the Tasmanian university' developing and making interesting and challenging forms'.
'The work I am developing at university (M.F.A.D.) challenges me to use recycled float glass and fusing' slumping and moulding it in a way to express the beauty and loss of our native forests of Tasmania'.
Top Categories
Education
Education
2007/ Masters of Fine Arts and Design........ The Academy of Arts
High Distinction in fused Glass Sculpture Launceston' Tasmania
2002 Certificate in Art: Warm Glass TAFE' Devonport' Tasmania
1977-1980 Bachelor of Fine Arts- Major in Sculpture
S. A. College of Advanced Education Underdale' South Australia
1975-1976 Photographic Technician Certificate- Elizabeth T.A.F.E.College
Including Film and Video Elizabeth' South Australia
Professional Activities
2000 Designed Leadlight Windows
Celtic knot' Molly Malones Devonport' Tasmania
1999 Instructor: Recycled Glass Techniques Course
Community Hall Lorinna' Tasmania Exhibitions
1980 Lovely Motherhood Show
The Jam Factory Adelaide' South Australia
1981 Exhibition in the Salisbury Mall
Taking Sculpture to the people Adelaide' South Australia
1994 the Adelaide fringe festival.
3 panels of glass' silicon framed in rainforest timber South Australia
2002 'Dreamtime Barramundi' glass instillation
T.A.F.E. Exhibition' University Campus Launceston Tasmania 2005 the 'SALE'....experimental art school exhibition
5 oil paintings' 1 sculpture' 6 photo-enhanced prin Long Gallery' Hobart
Exhibitions
20009 Instillation of 'The Story of a River'
Exhibition in the Burnie Regional Gallery' Burnie' Tasmania.
Solo Exhibition
2005 'Mixed work I had done' in my life' 'Blue Cafe'
Computer Enhanced Prints' Oil Paintings' Bronze sculpture' Launceston Tasmania 2003 'My Own Show'.
Photography'. Paintings. Prints. Glass. Sculpture Cradle Mountain Tasmania
1982 'The Lovely Motherhood Show'
Cast pregnant body Ceramic babies' 'Boob' Tiles Adelaide' South Australia
Commissions
1981 Life Portrait of Caesar and his Wife
"One Man Show" Adelaide Opera Theatre Adelaide' South Australia
1980 Sculpture of the Olgas' Uluru
The Commonwealth Tourist Bureau Adelaide South Australia
Award and Prizes
1978 Adelaide Photography City Mall Exhibition
'Balls in the Mall' ...Second prize Adelaide South Australia
1980 $100'000 Bronze Sculpture Compertion Wollongong:
$500' for market one of seven Finalist Winner Wollongong' N' S' W.
Donations
1998 "Lake Pedder" "Christine Milne in the Burnt Out Forest" The Greens
"Naked Woman and 1080 Dead Wallaby" Hobart' Tasmania
collector
Ingrid S.
9 days ago
collector
Felicity
8 days ago
artist
Eva J.
3 days ago
artist
Sarah S.
6 days ago
collector
Jillian B.
1 day ago
artist
Kerry j.
5 days ago
artist
Chrissie C.
10 days ago
artist
Melinda P.
6 days ago
artist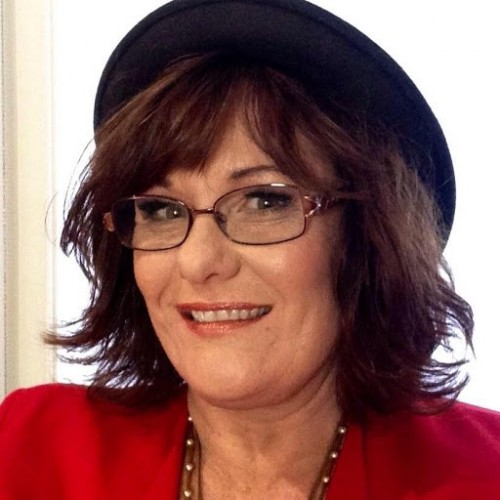 Lisa J.
4 days ago
artist
Robyn G.
5 days ago
artist
Kaz B.
1 day ago
artist
Colleen S.
11 days ago
Previous
Previous