About
Daisy Helen Tjupantarri Ward was born in the Sherwin reserve in 1959, near a significant and special dreaming site, Lirrun. Daisy is a senior Elder, artist, linguist, social activist, educator, advocate, consultant, peace-maker, leader and valued member of the Warakurna Community, and the broader Ngaanyatjarra Lands. She has worked in the areas of education, training and advocacy for domestic violence abuse sufferers and cultural facilitation at nearby communities such as Warburton, Tjukurla, Jameson, Blackstone and Warakurna since 1982. In 2001-2002 she took on a role with the NPY Womens' Council to speak out against domestic violence and to raise awareness for sufferers. In 2003 she moved to Warakurna community permanently to take on a role with the Warakurna School as Community Liaison Officer; promoting positive cultural exchange and understanding between two worlds; the Ngaanyatjarra way and the white western education system. In between her role at school, Daisy also finds time to paint, and is a treasured artist at Warakurna Artists, painting specific Tjukurrpa stories of her country, Lirrun and the Snake People. She has also performed traditional dance and song and represented Warakurna Artists at events such as the Kalgoorlie Boulder festival. She is a gifted singer, dancer and storyteller, and for these reasons she is always in demand. Daisy's ability as a gifted communicator has seen her as a spokesperson for issues of social injustice concerning Indigenous affairs, and as such, she has been interviewed on ABC Four Corners Program on the deeply sad and preventable death of an Indigenous man in custody in 2008, who was also her cousin. Since then, Daisy continues to lead and promote positive change and is widely respected for her skillful ability to mediate and navigate two vastly different worlds and cultures with ease, warmth, integrity, diplomacy, intelligence and charm.
76.2cm (W) x 101.6cm (H)
Acrylic Paint
101.6cm (W) x 101.6cm (H)
Acrylic Paint
artist
Karen F.
3 days ago
artist
Irina R.
3 days ago
collector
Philippa B.
4 days ago
artist
Katherine A.
14 days ago
artist
Carolyn D.
11 days ago
collector
Tina K.
14 days ago
artist
Mellissa R.
3 days ago
collector
Lorraine C.
8 days ago
artist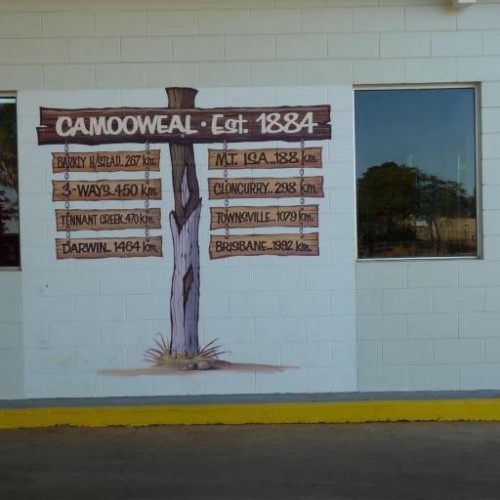 Virginia M.
6 days ago
artist
Pip P.
9 days ago
collector
Carolyn R.
7 days ago
artist
Laurie C.
9 days ago
Previous
Previous