About
Darlene Lavett is an emerging Australian artist who has been painting from a young age. After finishing school she studied Commercial Art at Queensland College of Art and worked in the advertising industry for a short period. She then pursued a corporate career which was rewarding and challenging but deviated away from her artistic passion. It is more recently that Darlene has had the opportunity to commit more time to her art allowing her to explore different subject matters and mediums.

Darlene has had one solo exhibition and a number of group exhibitions and has become a national finalist for some prestigious Australian art prizes, including: 2016 - Kennedy Art Prize Finalist 'Second Reflection – Two of a kind'
2017 - Cambridge Art Studio Portrait Finalist for 'Cher'
2017 - Gallipoli Art Prize Finalist for 'The King's Letter'
She has also recently illustrated a book called 'Coal Hard Habitat' which features 18 charcoal illustrations.
​
Education
Associate Diploma in Commercial Art - Queensland College of Art (1992)
Bachelor of Mass Communication (2007)
Exhibitions
2015 Botanical Series - Darlene exhibited in her local community at Sandgate's Bramble Place Cafe and showcased botanical art in a range of mediums.
2016 Modern Reflections - This exhibition showcased Darlene's photorealistic style with portraits of the feminine form; displaying the strength, beauty and sensuality of the 21st Century woman.
Influences
Darlene is inspired by the Moreton Bay coastline as well as her keen eye for high fashion and beautiful serene subjects. Darlene lives on Brisbane's bay-side north of the City with her husband, a Jack Russell, Toy Poodle and Bengal Cat. Her original pieces of work featuring oil portraits, Australian landscapes and botanical paintings are for sale, along with limited edition prints and commissioned work.
artist
Carolyn D.
11 days ago
collector
Carolyn R.
8 days ago
artist
Karen F.
3 days ago
artist
Katherine A.
14 days ago
artist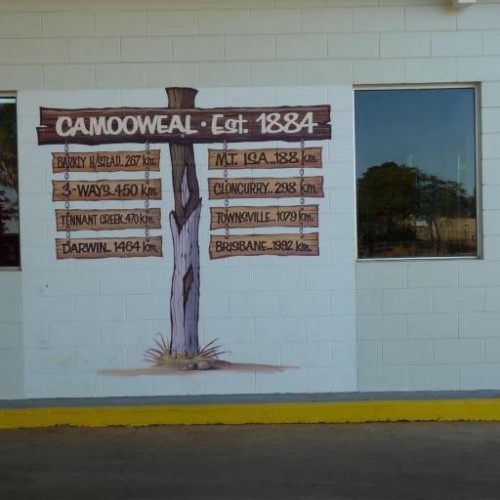 Virginia M.
6 days ago
artist
Pip P.
9 days ago
artist
Laurie C.
10 days ago
collector
Lorraine C.
8 days ago
collector
Philippa B.
4 days ago
artist
Irina R.
3 days ago
collector
Tina K.
14 days ago
artist
Mellissa R.
4 days ago
Previous
Previous