About
Debra Joyce Studio is the business name & "nom de la peinture" of Artist Debra McGlinchie. The Name Joyce is an homage to my paternal Grandmother Genevieve Joyce McGlinchie (always known as Joyce) who was a woman of incredible strength & forthrightness - who was in life always my greatest supporter & still a great influence. I have had a lifelong passion for art & design and have worked as a Fashion designer, in House & Garden Design, Graphic Design, Visual Display and completed studies & practise in an array of Creative & Technical Disciplines. Late in 2015 I moved to an idyllic island and have been slowly renovating a Queenslander cottage (which I have named "Plumeria" after one of my favourite flowers & subjects), creating the surrounding garden (planted with a multitude of Plumeria) & focusing on my painting - pursuing my dream to paint & create full time. I'm currently producing large & small vibrant canvases focused around flowers, fruit and my day to day observations - celebrating the often unnoticed Beauty & Symbolism in the everyday - but welcome commissions on most subjects. I derive a great deal of joy from painting & hope my works bring joy to the viewer too. Hop onto my Instagram or Facebook pages to join me on my creative journey.
Top Categories
Education
2014 - 2016 | Tuition, Mentoring & Professional Development with Artist Jacqueline Coates
2007 | Private art tuition & practise - Artists Terry Turner, Les Melton, Jane James
2002 | Mosaic Artistry - Scott Harrower Mosaicist
1999 | SBIT, Diploma of Graphic Design (Creative)
1997 | SBIT, Fine Art, Printmaking, Artist's Books, Bookbinding & Art theory at Diploma level
1996 | SBIT, Certificate III in Arts (Visual Arts: Illustration)
1995 | The Painted Finish - Jennifer Bennell Studio, Master Class in Decorative Paint Finishes
1995 | YIT, Introductory Interior Design & Service Course in Interior Decoration
1978 | East Sydney Technical College, Dress Design Certificate
Exhibitions
2018 l The Coochie Art Show, Coochiemudlo Island, QLD - curator & exhibitor
2018 l Rotary Art Spectacular, Brisbane CBD
2016 l Rotary Art Spectacular, Brisbane CBD
2015 l Rotary Art Spectacular, Brisbane CBD
1999 | Creative Circus, Skyline Displays, Fortitude Valley
1996 | Juggernaut, SBIT, Morningside
1990 | The Logan Art Award, Kingston Butter Factory, Kingston
Influences
I consider myself in a constant state of observation. I love to celebrate the oft overlooked beauty that surrounds us in our everyday lives by either stretching larger than life images across canvases that will envelope the viewer in their enthusiasm & evoke the senses or present unexpected views of commonly seen items of the natural world around us - the abundant forms and intoxicating fragrance of flowering plants, the luscious taste of plump ripened fruits, the rambunctious dance of a vibrant bouquet, micro multi-hued landscapes etc. Artists who have influenced me include the work of Impressionists particularly Monet & Van Gogh, also Klimpt, Frida Khalo, Dali, Margaret Preston and too many others to mention!
artist
Chrissie C.
11 days ago
artist
Robyn G.
5 days ago
collector
Felicity
9 days ago
artist
Sarah S.
7 days ago
collector
Jillian B.
2 days ago
artist
Colleen S.
12 days ago
artist
Kerry j.
5 days ago
collector
Ingrid S.
10 days ago
artist
Kaz B.
2 days ago
artist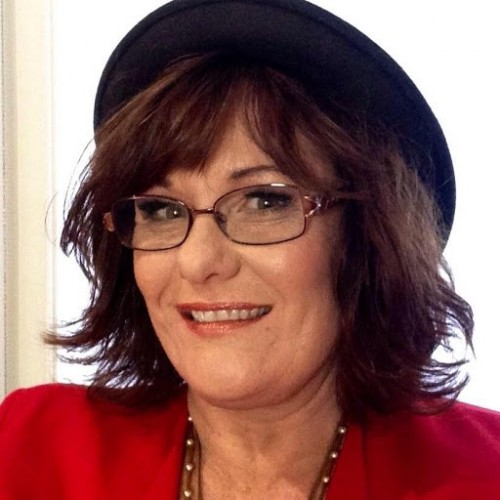 Lisa J.
5 days ago
artist
Eva J.
3 days ago
artist
Melinda P.
7 days ago
Previous
Previous