About
I have been painting since I was young and love using bright & energetic colours to capture the beauty of the world. Living near the ocean in Western Australia inspires me to paint seascapes, but I'm also drawn to landscapes and portraits, in fact anything that captures my eye. Up until recently I painted using oils, acrylics and pastels but my focus at the moment is resin.
I discovered resin a little while ago and am captivated by its vibrancy and warmth. Resin enables me to capture the movement and flow of the ocean and it lends itself to many applications. I love it!
My art is exhibited in several Artisan Stores in my hometown Perth, and I have had my work accepted into many Western Australian and National Competitions.
Education
I have been practicing art since I was young. I am obsessed with learning new skills and create art everyday.
Exhibitions
The Artisan Store Fremantle Art Show 2018
Dardanup Art Fair 2018
City of Canning Art Awards 2018
Cossack Art Awards 2018
Melville Art Awards 2017
Tresilian Arts Awards 2017
Cossack Art Awards 2017
Metamorphosis Art Exhibition 2016
Cossack Art Awards 2016
City of Belmont Art Awards 2016
Tresilian Arts Centre Art Awards 2016
Influences
I am inspired by nature and am a perfectionist so I strive to create the very best work I can.
artist
Damon L.
24 days ago
artist
Donna W.
15 days ago
artist
Patricia G.
6 days ago
artist
Marnie
6 days ago
artist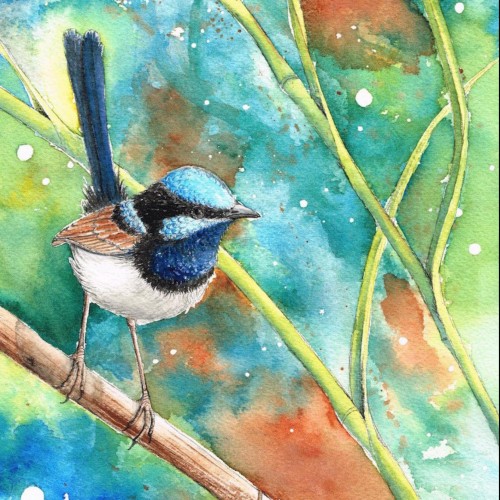 Rebecca P.
6 days ago
collector
David H.
14 days ago
artist
Debra B.
6 days ago
artist
Pauline J.
14 days ago
collector
Anna A.
13 days ago
artist
Jacqueline B.
22 days ago
artist
HSIN L.
17 days ago
artist
Brad B.
22 days ago
Previous
Previous