About
Edgar is a 26 year old painter/printmaker working in Sydney. He began art at age 3, copying cartoons from TV in the family room. Throughout his schooling life, Edgar made himself known to others as a cartoonist and made countless caricatures of his teachers and friends, not always to their liking. After focusing his attention on developing his musical skills from 2004-2009 he decided to rededicate himself to the fine arts in 2010. Working in paper media, oils , intaglio and linoprint, his work takes influence from cartoons, 17th century painting, mannerism, realism and movement in modern sports such as professional tennis.
Top Categories
Education
Advanced Diploma Visual Arts 2016
Exhibitions
See Street Gallery - 2012, 2016
Balmain Watch House - 2016
Influences
Titian, Michelangelo, Rubens, Rembrandt, Goya, Cezanne, Sargent, Picasso, de Kooning, Dave Hackett, Alex Gray and many others
collector
Rebecca F.
9 days ago
collector
Kath P.
6 days ago
artist
Natasha J.
8 days ago
artist
Tim G.
11 days ago
artist
Stuart E.
16 hours ago
collector
Andrea D.
8 days ago
artist
Julie S.
12 days ago
artist
Margaret (.
7 days ago
artist
Christine S.
10 days ago
artist
Tracey B.
8 days ago
artist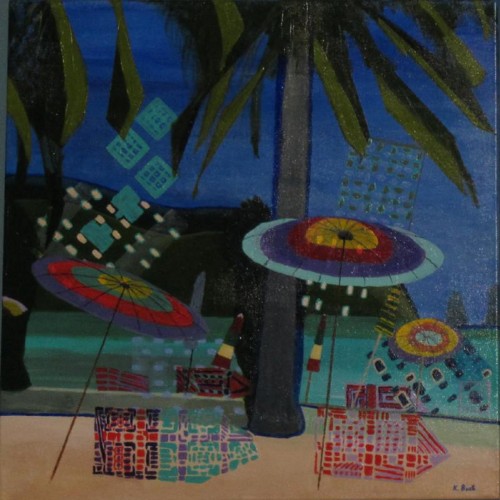 Kathy B.
11 days ago
artist
Daniele L.
10 days ago
Previous
Previous