About
Elena Parashko is an award winning Australian artist, writer and teacher. Elena's artwork is represented in private and corporate collections throughout Australia and internationally and in several galleries including Hamilton Island Art Gallery. With a unique style of painting that does not restrict itself to one genre, Elena enjoys experimenting with different techniques and mediums in an exploration of subject matter - from traditional landscapes, still life, botanical illustration and seascapes through to contemporary compositions and abstracts. Elena enjoys creating custom designed pieces especially for clients. Email [email protected] for commission requests.
As a trained teacher with a Bachelor of Education and Masters in Adult Education, Elena's art classes and workshops are in high demand. She is an international tutor running yearly workshops in beautiful places all over the world including Fiji, Tahiti, Bora Bora, and The Maldives.
Elena has written and published the book, "Survival Guide for Artists: How to Thrive in the Creative Arts". An empowering book for all creative people wanting to live the life of their dreams. Available here: www.elenaparashko.com/Book.htm
Top Categories
Education
2004 Small Business Management
2001 - 2002 Certificate in Visual Arts
1993 – 1995 Master of Education in Adult Education
1983 – 1986 Bachelor of Education
Exhibitions
2016 - present Annual exhibition in the Maldives, as part of Artist in Residence position
2014 - 2015 Exhibitions in Bora Bora and Tahiti as part of Artist in Residence position
2013 "Salt in the AIR", on board James Craig, as Artist in Residence for the Sydney Heritage Fleet
2013 - present Exhibitions in Hamilton Island Art Gallery as part of Artist in Residence position
2012 "Ship to Shore", with Australian Society of Marine Artists, Mosman Art Gallery, NSW
2011 Finalist: Inglis Equine Art Prize, Sydney and Melbourne
2010 "Windows on History", with Australian Society of Marine Artists, La Perouse Museum, NSW
2010 "Waterways of Sydney", with Australian Society of Marine Artists, NSW Parliament House
2009 -2012 Royal Motor Yacht Club, Newport, NSW
2009 "Nature's Inspiration", solo exhibition, Eden Gardens Gallery, North Ryde, NSW
2009 – 2012 Finalist: Mortimore Art Prize for Realism
2007 - 2008 Azure Gallery, Norwest, NSW
2006 - 2013 Finalist: ANL Maritime Art Prize, Melbourne
2006 "La Mer", solo exhibition, Mt Hermon Estate, Bilpin, NSW
2006 Group exhibition, Jardin's Gallery, North Turramurra, NSW
2006 "Evoking the Elements", solo exhibition, Hornsby Art Gallery, NSW
2004 Marrickville Fair, group exhibition, NSW
2004 "Untitled", solo exhibition, The Boundary Hotel, Alexandria
1999 – present Participation, awards and sales in numerous art exhibitions run by local government councils,
art societies, agricultural associations, private schools and charities
Press
Elena is a regular contributor of articles and painting demonstrations to numerous art publications such as 'Australian Artist', 'Artist's Palette', 'Artist's Back to Basics', 'Australian Decorative Painting',' Australian Fine Art and Decorative Painting' magazine in Australia and 'Leisure Painter' in the UK. Her artwork has been featured in lifestyle magazines such as 'Ocean' and 'Honestly Woman', tourism magazines such as 'Hotelier Maldives' and she has written art related features for home decorating publications such as 'Modern Home', 'Home Ideas', 'Australian Coastal Home' and 'My Home' magazines. Elena writes regular inspirational articles for fine artists in the American business magazine 'Professional Artist'.
Influences
Elena finds inspiration in the colours, textures and patterns of the natural world with her style celebrating an attention to detail. Elena's artwork connects with her audience on deep emotional levels and transforms homes with its calming presence.
"I like to draw attention to the beauty around us that often goes unnoticed in the busyness of our lives. Through my artwork, teaching and writing I aim to express a positive message. It excites me that viewers get pleasure from my paintings that touch their heart, imagination or significant experience in their lives. My challenge is to inspire others and share my passion for artistic creation." 
artist
Julie S.
6 days ago
artist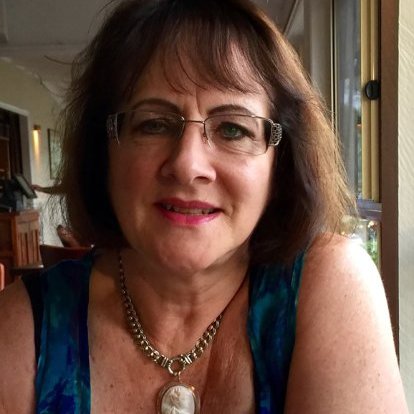 Gayle R.
7 days ago
artist
Tracey B.
2 days ago
collector
Andrea D.
2 days ago
collector
Rebecca F.
3 days ago
artist
Natasha J.
2 days ago
collector
Kath P.
6 hours ago
artist
Christine S.
4 days ago
artist
Tim G.
6 days ago
artist
Daniele L.
4 days ago
artist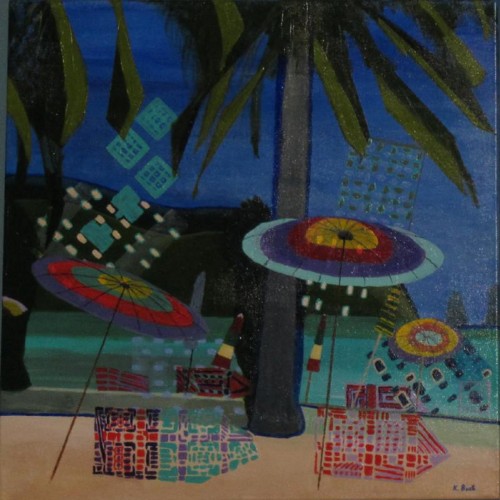 Kathy B.
6 days ago
artist
Margaret (.
2 days ago
Previous
Previous