About
Hello I am Elisha Jane, an artist based in Australia's South West, I have been creating for many years.
I studied art throughout my school life and have taken part in a selection of short art courses, I am for the most part a self taught artist.
Whilst I occasionally play with my paints, I enjoy drawing and painting from life. I have an inquisitive eye, always looking at the extra detail in any object, facial expression or landscape.
My works are an eclectic collection of techniques and subject matter, this is because my creation is a passion and often a form of expression.
I will always continue to grow as an artist with that my work will continue to change with me.
Find a wide range of my work on Bluethumb, but keep up to date with what I am currently working on by following my Facebook and Instagram pages.
Education
Bunbury TAFE Fremantle Art Centre
Exhibitions
Elisha has exhibited art through western australia at cafes and galleries. Find her works also displayed intermittently at market venues across the south west.
artist
Pamela B.
27 days ago
artist
Susannah P.
29 days ago
artist
Pauline J.
about 1 month
artist
Marnie
about 1 month
artist
HSIN L.
about 2 months
collector
Anna A.
about 1 month
collector
Morgan L.
27 days ago
artist
Debra B.
about 1 month
artist
Julz R.
27 days ago
artist
Patricia G.
about 1 month
artist
Donna W.
about 1 month
artist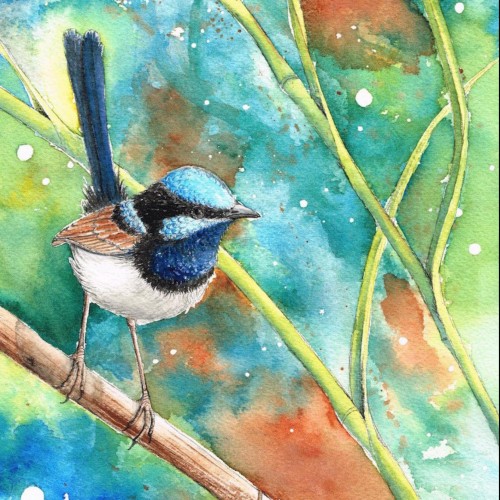 Rebecca P.
about 1 month
Previous
Previous