Paper Winner
About
Erin Nicholls has always been artistic, leading her to study a number of creative subjects such as ceramics' metalsmithing & fine arts. She has done a lot of travelling since her childhood in country Victoria, living in a number of different cities and countries. In 2003, Nicholls lived in Florence, Italy, where she had private lessons in Old Masters' oil painting techniques from a master art restorer. In 2016, she completed a Bachelor of Arts Degree with Griffith University, majoring in Art History. Nicholls' style of art evolved from oil paintings to marker and pencil illustrations, which she has now been developing exclusively for two years. Her works are mostly realistic scenes, created in her unique style which is reminiscent of Studio Ghibli animation, as well as traditional Japanese woodblock prints. In 2016, Nicholls took part in a group exhibition with RAW artists which featured her "Year in Japan" series. She then went on to produce another series set in Japan titled "A Night in Japan". In 2017, Nicholls was a top 20 finalist in the Bluethumb Art Prize with her marker and pencil work "Passing by Cherry Blossoms". In 2018, Nicholls won Best on Paper for the Bluethumb Art Prize for her work "Smoke", from her "Night in Japan" series. Nicholls' 'A Year in Japan' series of 12 artworks captures everyday scenes in Japan in an attempt to portray the Japanese phrase 物の哀れ 'mono no aware' - the gentle sadness of things. This refers to the ephemeral, transitory nature of the world, which in turn evokes a greater appreciation for things which are quick to disappear, such as cherry blossoms. The scenes she portrays are fleeting moments in time, where the figures, objects and light will only be in that exact state for a moment, never to be repeated. Furthering this concept, each piece also represents a different month of the year, highlighting the passage of time through the seasons. The works all feature a lone man with his back to the viewer, giving a glimpse into the life of a faceless stranger. Her current series 'A Night in Japan' continues from her first series, yet focuses on a single night in Tokyo. There is no longer a 'lone man', instead, a variety of people are shown, each going about their lives on this one night which binds them together. Her influence for this series was also drawn from the film Blade Runner, a film loved for it's dystopian, 'Neo Tokyo' nighttime scenes.
Top Categories
Education
Diploma of Fine Arts. Southbank TAFE' QLD.
Diploma of Fine Arts' Ceramics. Holmesglen TAFE' VIC.
Bachelor of arts Degree. Griffith University, QLD.
Exhibitions
Bluethumb Art Prize finalists exhibition, 2018
Bluethumb Art Prize finalists exhibition, 2017
RAW: Motif exhibition, QLD. 2016.
Graduates exhibition' Holmesglen TAFE' VIC. 2008
Press
Interview with Beautiful Bizarre Magazine, 2018
Featured on WePresent/WeTransfer website with interview
Winner - Best on Paper, Bluethumb Art Prize, 2018 for "Smoke"
Studio 10 Morning Show
Article by Art Almanac
Article by The Plus Ones
Lincraft featured Australian artist video.
Top 20 finalist - Bluethumb Art Prize.
Top 4 finalist - Art Prizes cover competition.
"After the Rain" used for a published book cover.
Interview with Garde Magazine.
Writeup in Cross Connect Magazine.
Created with Care charity Art auction.
10 of the best new emerging Australian Artists - Bluethumb Blog.
Influences
Some of my favourite artists are Klimt' Hokusai and Monet.
I love architecture and patterns, both of which feature in my series A Year in Japan.
artist
Melinda P.
7 days ago
artist
Kerry j.
6 days ago
collector
Jillian B.
3 days ago
collector
Ingrid S.
10 days ago
artist
Colleen S.
12 days ago
artist
Sarah S.
7 days ago
artist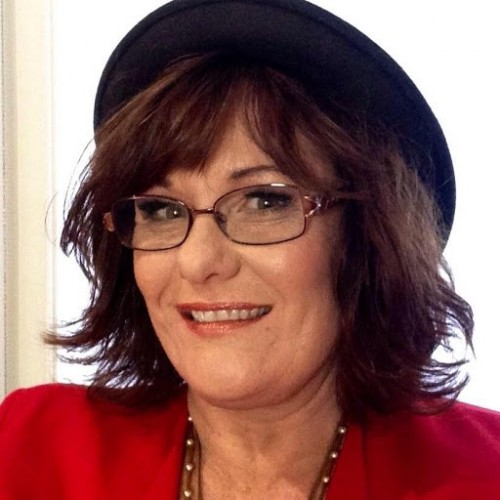 Lisa J.
5 days ago
artist
Eva J.
3 days ago
artist
Robyn G.
6 days ago
artist
Kaz B.
2 days ago
collector
Felicity
9 days ago
artist
Chrissie C.
11 days ago
Previous
Previous