About
I am an Aboriginal artist of the Kirrae Whurrong Tribe' South West Victoria' Australia. I have been practising for over 22 years. I am also an Author of a Children's book titled "Minkgill Chases the Rainbow". I am the first Aboriginal artist to use tapestry Weaving (on an upright loom) as my medium. I paint in acrylics on canvas. My main inspiration was my father respected Aboriginal Elder Banjo Clarke (Dec) who told me many stories about my ancestors and our history.
Top Categories
Education
Advanced Diploma of Fine Art' Associate Diploma of Studio Textiles
Exhibitions
Solo Exhibitions in Bulle Galleries' (flinders Street Melbourne' no longer operating)' Melbourne Museum' Warrnambool Art Gallery' Beachhead Crew Gallery Warrnambool' Royal women's Hospital' Mossenson Galleries
Press
For over 22 years Fiona has depicted her Aboriginal culture through the visual arts' including tapestry' painting and public art installations. Fiona has created tapestries and paintings using uncomplicated symbols' juxtaposed against rich earthy backgrounds and colours' producing vibrant contemporary works of art.
Through the medium of tapestry she creates images which have been influenced by her childhood experiences of looking for tucker' especially fishing' but which have also been influenced by traditional Aboriginal designs.
Her paintings in contrast' particularly her most recent work' have a more narrative content and reflect stories and experiences told by her father Banjo Clarke' (dec)' Aboriginal elder of the Kirrae Whurrong. Those stories and experiences have been told to her by Banjo and recorded in a biography of Banjo's life titled' "Wisdom Man'" written by Camilla Chance. Fiona more recently has stepped into the Indigenous Literature arena with her first published book' 'Minkgill Chases the Rainbow' which was both written and illustrated by Fiona and inspired by her father's stories. She has shared her story with children across Melbourne and South West Victoria through storytelling and workshops.
From the three mediums above Fiona has diversified her talents and transposed them into the public art arena' where she was commissioned in 2002 by internationally renowned New Zealand sculptor Chris Booth' to engrave one of her designs onto his rock sculpture' 'Strata' which now stands in the AXA Plaza' Little Collins Street' Melbourne. More recently in 2003 she completed a sculpture of her own' (in collaboration with her husband and artist Ken McKean). Commissioned by the City of Melbourne' the sculpture' titled 'Eel Trap' is made of steel and currently stands in Birrarung Marr Park beside the Yarra River' behind Federation Square.
From tapestry' to acrylic on canvas' to rock engraving' to steel' to storytelling' Fiona is an Aboriginal artist who is versatile' creative and multi talented.
Influences
1cm (W) x 0.8cm (H)
Acrylic Paint
0.9cm (W) x 0.9cm (H)
Acrylic Paint
1cm (W) x 0.8cm (H)
Acrylic Paint
collector
Jillian B.
1 day ago
artist
Sarah S.
6 days ago
artist
Eva J.
2 days ago
collector
Ingrid S.
9 days ago
artist
Robyn G.
5 days ago
collector
Felicity
8 days ago
artist
Kaz B.
1 day ago
artist
Melinda P.
6 days ago
artist
Chrissie C.
10 days ago
artist
Colleen S.
11 days ago
artist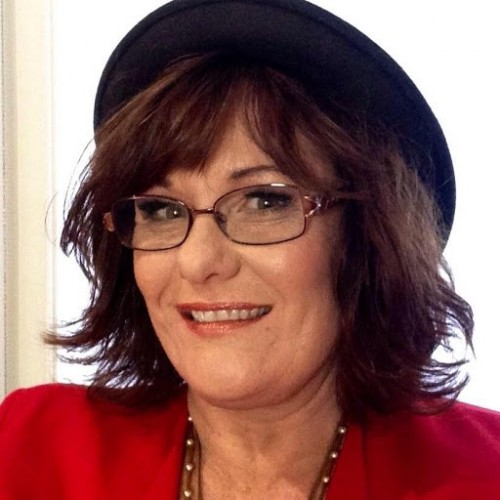 Lisa J.
4 days ago
artist
Kerry j.
5 days ago
Previous
Previous