About
Inspired by the diversity of mood and light, I explore the themes of light in the urban areas and the coast. They are quite different conditions & presently I am exploring the city at night and the magic hour when the sparkle energizes the water in a harbour or coast.
I find the interplay with cool and warm colour particularly satisfying in capturing form & luminosity in a painting. Usually I have a clear view of what I want. However, sometimes a bit of "magic" happens and it reaches a stage when I can see that the painting is trying to take over and leading me somewhere else. I find it satisfying to let go and let the painting take me there.
Plein air painting & sketching outdoors plays a big part in my practice. I visit new places to draw, sketch and paint on the spot. Nothing beats painting outdoors where you can feel the sun and wind, and "hear" the landscape, it always turns out to be a very satisfying day at the "office."
My work is in private collections in all states of Australia, most states of the US, UK, New Zealand, and Singapore. Work is also held in corporate collections in the US and Australia.
My paintings have been selected for hanging in numerous prizes, including the Kogarah Art Prize 2016, St George Art Prize 2016, 2014, 2012, NSW Parliamentary Plein Air Prize 2014 (semi finalist) Bulli Art Prize 2014 and awarded a "Highly Commended" in the Royal Botanical Gardens Sketchabout Prize.
Education
I have taken a studio based approach and my art education has been focused on the practice of painting. I seek out tuition with artists who will stretch me, such as classes and master classes with Archibald Winner Nicholas Harding, multi Archibald and Wynne Finalist Alex McKenzie, plein air painting in Provence with Julian Merrow- Smith, Rebecca Crowell and watercolourist Joseph Zbukvic.
Exhibitions
2018 Thirroul Art Festival
2017 Ardency Art Prize (highly commended)
2016 Finalist St George Art Prize
2016 Finalist Kogarah Art Prize
2016 Waterbrook Sydney
2015 Waterbrook Sydney
2015 Art of Sydney, Australian National Maritime Museum, Sydney
2014 Finalist St George Art Prize, Art Gallery Hurstville
2014 Parliamentary Plein Air Prize, Macquarie Street Sydney
2014 Bulli Art Prize, Bulli NSW
2012 Finalist St George Art Prize, Art Gallery Hurstville
2013 Kogarah Readers Salon, Kogarah NSW
Influences
Many including Rick Amor, Nicholas Harding, Jeremy Mann
artist
Julz R.
27 days ago
collector
Morgan L.
27 days ago
collector
Anna A.
about 1 month
artist
Patricia G.
about 1 month
artist
Donna W.
about 1 month
artist
Susannah P.
29 days ago
artist
Marnie
about 1 month
artist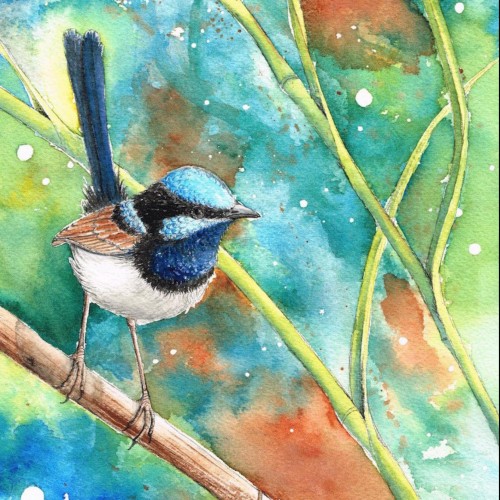 Rebecca P.
about 1 month
artist
HSIN L.
about 2 months
artist
Debra B.
about 1 month
artist
Pamela B.
27 days ago
artist
Pauline J.
about 1 month
Previous
Previous