About
I am an artist living in Maroubra, Sydney and painting from a home-studio. Working in my peaceful space, leafy garden with tall eucalyptus trees, I am easily immersed in the scenes and visions I paint. I have maintained an art-making practice in painting and drawing for 25 years, while raising a family and building my profession as an art teacher.
In the past few years I have followed my passion and dedicated myself to painting. I am experimenting with new techniques, new imagery and larger scale.
My paintings are inspired by nature's wonder and my imagination. Booderee National Park in Jervis Bay is an incredible source of stimulation, many visions and ideas that have grown into paintings are celebrations of the spiritual connection I feel there. I hope to portray these deep interconnections and to express emotions beyond words...
I approach my paintings with an openness that allows the paintings to emerge and transform in surprising ways. The joyous, fleeting moments when the paintings come alive keep me returning to the easel.
My early art education had a strong emphasis on figurative drawing and portraiture. These are still integral elements in my work and are interwoven with my delight in nature's harmonies.
In 2004 I started Pregnant Portraits, specialising in artworks celebrating the miracle and wonder of pregnancy. For these commissions I spend an extended time with the sitter to produce a body of works, including: charcoal, pastel, ink, water-colour and photography. I also paint a medium sized portrait on request.
For ten years I've been developing and facilitating art and creativity programs for children, and more recently working with adults. My intention is to share and spread the positive effect that living creatively and expressively can have on all of us.
In 2005 I founded the South Coogee Art Club, an after school visual art program for primary school children. Here I encourage children to search, imagine, observe and experiment with a variety of art forms. I have also provided professional support in visual art to primary school teachers; worked with parents and community members on communal mural projects.
Top Categories
collector
Andrea D.
7 days ago
artist
Stuart E.
4 hours ago
artist
Daniele L.
9 days ago
artist
Tim G.
11 days ago
artist
Natasha J.
7 days ago
artist
Tracey B.
7 days ago
artist
Margaret (.
7 days ago
artist
Christine S.
9 days ago
collector
Kath P.
5 days ago
artist
Julie S.
11 days ago
artist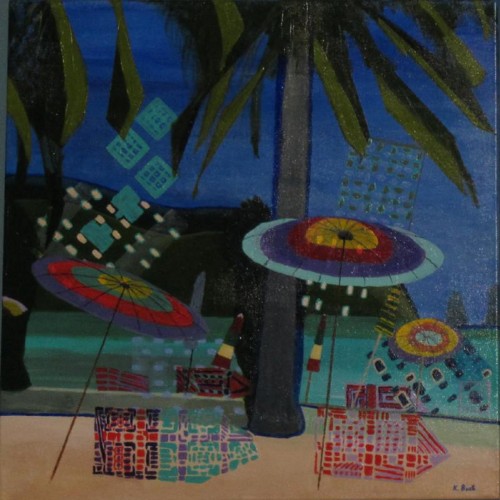 Kathy B.
11 days ago
collector
Rebecca F.
8 days ago
Previous
Previous