About
Hi i am professional artist working from Brisbane. I like my artworks to have uplifting subjects. I use mainly acrylics and ink. I have a permanent art display at Ribbetts Restaurant in Dutton Park in Brisbane so check out my work when in town!
I have been a Professional artist since 2003 and studied for a Degree in Art (Fine Arts) through Open University and also Marine Art/Acrylic painting at the Brisbane Institute of Art
Last year I was a finalist in the 2017 Bald Archy Prize which toured Australia.
Thank you and enjoy my work!
Education
A Degree in Fine Art through Open University Australia/Marine Art and Acrylic Medium at the Brisbane Institute of Art
Exhibitions
Permanent Display at Ribbetts Restaurant in Brisbane
Finalist in The 2017 Bald Archy Prize
Influences
I love my paintings to have uplifting themes that fill the the viewer with positive energy which is why I use bright clear colours and outdoor scenes mainly.
I want the viewer to be given lots of positive energy through my creations and to enjoy the artwork which will hopefully transports them to a place of calmness and looking at the bigger picture in life. I love the beach and the salt water which is healing both physically and emotionally and my Bondi beach are in the 4 corners of the world for which I am very grateful.
I have sold over 900 artworks Worldwide since I became a Professional artist about 15 years ago. I have also done portraits and other commissions so just email me if you have a request.
My grandfather was a Commercial Artist who did illustrations for the early learning books in the 1940's for the Queensland Education Department.
collector
Anna A.
13 days ago
artist
Jacqueline B.
21 days ago
artist
Debra B.
6 days ago
artist
Patricia G.
6 days ago
artist
Damon L.
24 days ago
artist
Pauline J.
13 days ago
collector
David H.
13 days ago
artist
Brad B.
21 days ago
artist
Marnie
6 days ago
artist
Donna W.
14 days ago
artist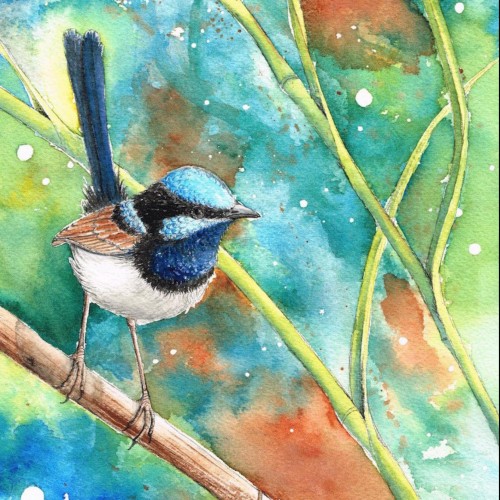 Rebecca P.
6 days ago
artist
HSIN L.
16 days ago
Previous
Previous