About
I am an artist and tutor of contemporary drawing, mixed media and painting.
I am interested and curious to find and portray the truth and depict imperfection.
My work aims to reflect the current world we live in and I try to delve deeper to try and find a truth which is increasingly hidden. While I embrace and utilise technology in my art and my tutoring, I am keen to explore the positive and negative impact of technology on society. Reflecting on the impact of photographs on social media, and the 'perfect' holiday shots, I began a series of 'the real holiday photos' on Facebook; pictures of my children being forced to smile or they loose their phone and moments in the laundromat not on the beach.
These photos were received with much enthusiasm and joy, people could relate to them. Life is not perfect. It is the imperfections in life that bond people.
Increasingly I am painting people in everyday settings, not people posing for the camera but depicting the ordinary and unglamorous moments.
At a visit to the Dior Exhibition at the NGV in Melbourne, I was struck by how many of the visitors had dressed up for the occasion whereas I turned up in paint splattered clothes. Despite, the effort in dressing, the beauty of the clothes from past Dior exhibitions far outshone the finery on display being worn by it's spectators. It made me wonder, have we really learnt from the past? Have we really progressed?
Many people were taking photos, including me and a lot of time was being spent looking at phones at the photos and selfie taking. Was anyone absorbed in the work? Was it all about taking a good photo to say you had been there?
From this I painted, 'was I really there at the Dior Exhibition', showing myself at the far right of the painting looking drab and looking at my phone.
As Edward Hopper is quoted as saying, 'If I knew how to say it, I wouldn't have to paint'.
Top Categories
Education
Lancaster University BA Honours in Art & Design
London University Graduate Diploma inn Art Exhibition
Exhibitions
Various Exhibitions at Beaumaris Art Group Studios
Press
www.villagersandco.com
Article by Alicia Gardener
Influences
artist
Tracey B.
1 day ago
artist
Daniele L.
4 days ago
artist
Margaret (.
1 day ago
artist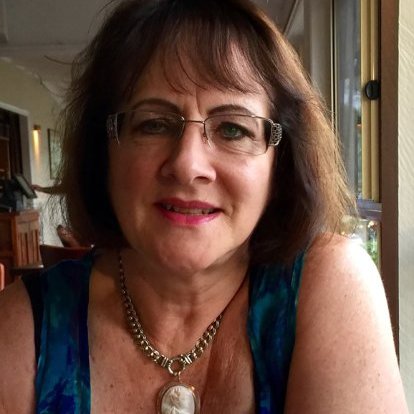 Gayle R.
6 days ago
artist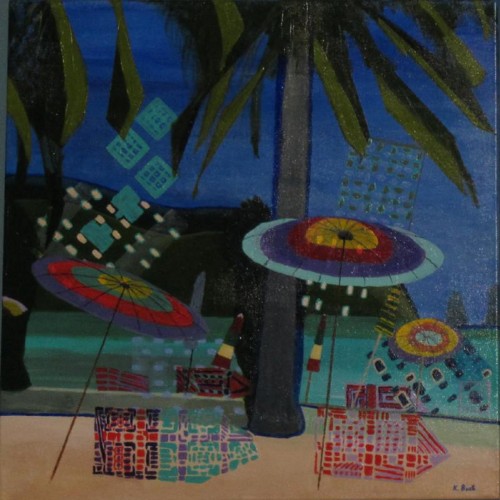 Kathy B.
5 days ago
artist
Christine S.
4 days ago
artist
Tim G.
5 days ago
artist
Natasha J.
2 days ago
collector
Rebecca F.
3 days ago
collector
Andrea D.
1 day ago
artist
Julie S.
6 days ago
artist
HSIN L.
7 days ago
Previous
Previous