About
Alive and well on the sunny coast of Queensland. I juggle between Australia's 'hub of art, culture, noise and traffic' i.e. Melbourne, my place of origin (40 years pre Queensland) and my adopted place of peace and sanctuary i.e. Home, SE Qld. Influenced by both; Melbourne's multicultural metropolis and the freedom I feel intuitively in this warm, relaxed, of easy access to natural environments, regional part of Queensland. From sun baking as a teenager on the bay's beaches of Port Phillip Bay, to strolling the sands and embracing the surf of the Pacific Ocean on the Sunshine Coast, I am grateful for my simplistic lifestyle.
My creativity comes in floods and droughts, causing total abandonment of the canvas until motivation literally explodes vigorously with fresh ideas to produce, produce, produce. It's an Artist's peril - unavoidable time and again.
Top Categories
Education
Advanced Diploma Fine Art
Diploma Building Design & Drafting
Ongoing studies: Life Drawing
Exhibitions
2017: Finalist in Bluethumb's National Online Art Prize.
2017: Finalist in Moreton Bay's Art Prize.
2017: Highly Acclaimed in Kenilworth's Art Prize: 2 categories - Contemporary and Main Section
2017: Finalist in Caloundra Regional Art Gallery's Local Artist Local Content Competition
2014: St Kilda, Bright Space; TAFE Gallery Space, Frankston, Vic
2013: SCAP T3 Butter Factory, Cooroy, Qld; Essence of the Coast, Eumundi, Qld; Eco Design Competition, Noosa Library, Noosa;
Gallery Space TAFE, Tewantin Qld.
2008-2012: Buderim Immanuel College; Caloundra Rotary; Gympie Gold Rush; Kawana Community Centre and Noosa Regional Gallery,
Influences
Awareness and of all forms of life and the built up areas around me; be it man-made, natural environment or climatic. Also the emotions reflected on us all by life's growth, decline and changes.
Artists: Great Masters of Renaissance, Surrealism, Australian Indigenous, Individually, just too numerous.
artist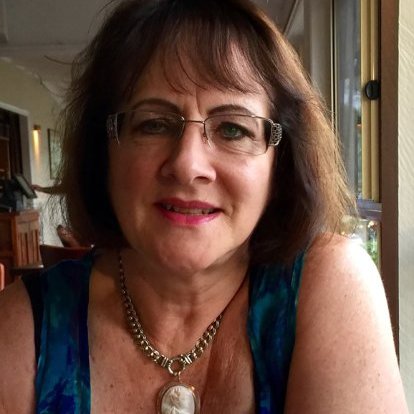 Gayle R.
10 days ago
collector
Kath P.
3 days ago
artist
Tim G.
9 days ago
collector
Rebecca F.
6 days ago
artist
Christine S.
7 days ago
artist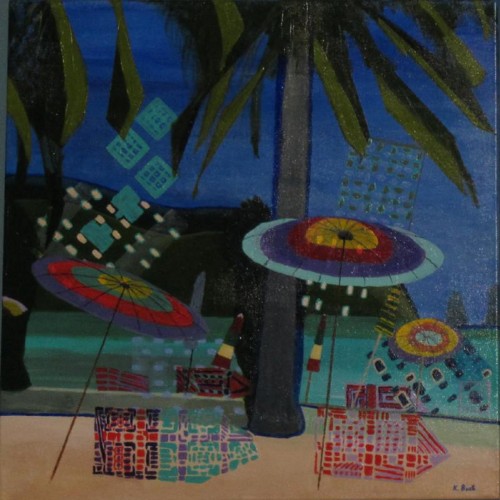 Kathy B.
8 days ago
artist
Daniele L.
7 days ago
artist
Julie S.
9 days ago
artist
Tracey B.
5 days ago
collector
Andrea D.
5 days ago
artist
Margaret (.
5 days ago
artist
Natasha J.
5 days ago
Previous
Previous