About
My work focuses on the different perspectives of the Australian landscape, I find the remoteness and harshness of this landscape truly inspiring. I concentrate on the small things that I see within this extraordinary landscape. I try to encompass these within my works to bring these to life on canvas, concentrating on balance and composition. I have left behind the trappings of my art education. My children are my critics as I find they are not trapped by the misgivings of an educated mind, they are truly honest about what they see.
I spent a very long time with our nations military and have had the pleasure of going to some very remote areas of Australia.
If I was to summarise my art belief into anything I would quote a line from a Bruce Lee movie :" It's like a finger pointing to the moon , if you concentrate on the finger you will miss out on all the heavenly glory"
Exhibitions
The Entrance Gallery 2013
Influences
Vassily Kandinsky, John Olsen, Fred Williams. The land, sea and sky.
collector
David H.
10 days ago
artist
Pauline J.
10 days ago
artist
Brad B.
17 days ago
artist
Damon L.
20 days ago
artist
Jacqueline B.
17 days ago
artist
Donna W.
11 days ago
artist
Patricia G.
2 days ago
collector
Anna A.
9 days ago
artist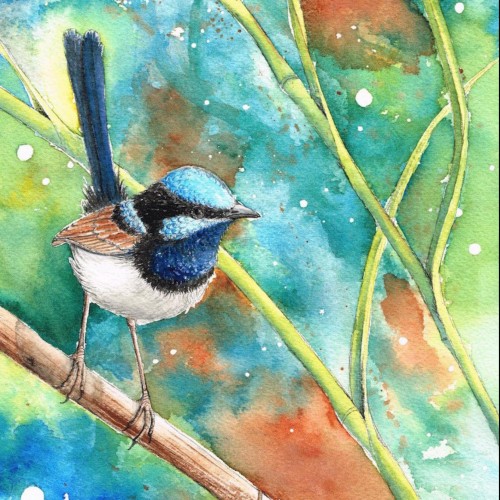 Rebecca P.
2 days ago
artist
HSIN L.
13 days ago
artist
Debra B.
2 days ago
artist
Marnie
2 days ago
Previous
Previous