About
INDO is a creative Artist | Mural artist and Illustrator based in Northern NSW Australia.
An Artisan by nature, deeply analytical artist who shuns to social interactions, would rather be behind the scenes than in the centre spotlight.
As an artist, his works have been featured in commercial settings, Packaging sold in Office works, advertising and T-shirt clothing and Merchandise.
INDO started out as a Graphic Designer working in Sydney for agencies, studios and Magazines.
He never felt comfortable working a corporate job, "I was always limited by the rules, when I questioned why,
people would get frustrated, because they themselves didn't know the answer, I soon realised, this wasn't a place for me.
Soon after INDO's life changed, His creative mind found refuge on canvas, minimising his life, seeing the bigger picture, leaving the big smoke of Sydney to pursue a simple quiet life, where he could focus on his passion and love of art.
With a few underground exhibitions under his belt, INDO found momentum within his work,
with validation and acceptance by his peers & the Art world.
INDO the Artist's works have been sold in Galleries, Auction houses, bought by private collectors and
publishing houses. His worked with Red Bull performing Live art at events, ING Direct bank, creating an activation in Martin Place Sydney and Melbourne, Illustrated surfboard art for Vegemite, Drawn chalk art for Fuel TV, Illustrated an Album cover for Sony BMG, Illustrated artwork for General Pants, Target & Big W, Worked in collaboration with Sydney Councils, and entered the Australian Archibald painting "Thomas Franklin" a professional dancer and contestant on Australia's got talent.
Top Categories
Education
Graphic Design & Illustration Northern TAFE Institute
Exhibitions
Australian Archibald Entry | Sydney 2017
Group Show | Art Boy Gallery | Melbourne 2016
Group Exhibitions | The Mexican Cartel | Manly 2015
SOLO | Ghetto to the Meadow | North Sydney 2014
SOLO | "INDO" at Black Penny | Surry Hills 2013
Group Show | East Vs West Group Show | Brook Vale 2012
Press
The Sydney Morning Herald
MX Magazine
The Daily Telegraph
The Manly Daily
The Macleay Argus
InFocus Port Macquarie
Influences
Colours and shapes, Street art, Contemporary abstract art, fashion, photography, film and illustrations. I love music, playing and singing, when im not painting or making music, Im out in the ocean surfing or SUP finding inspiration.
artist
Julie S.
12 days ago
artist
Daniele L.
10 days ago
artist
Christine S.
10 days ago
artist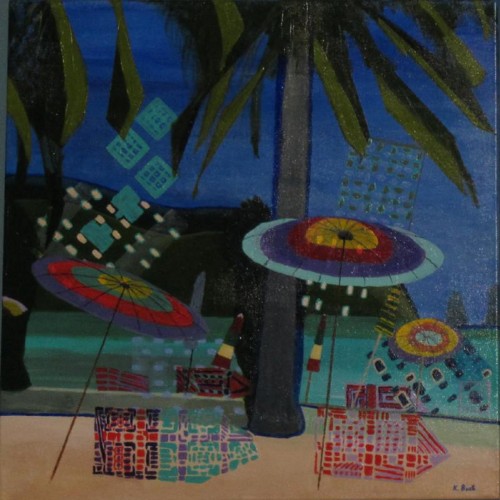 Kathy B.
11 days ago
collector
Andrea D.
8 days ago
collector
Kath P.
6 days ago
artist
Natasha J.
8 days ago
artist
Tim G.
11 days ago
collector
Rebecca F.
9 days ago
artist
Stuart E.
22 hours ago
artist
Margaret (.
7 days ago
artist
Tracey B.
8 days ago
Previous
Previous