About
Isabella Karolewicz is an Australian, Melbourne based artist.
She has a raw, natural talent and began her artistic journey focusing on the traditional styles using oils. It is here that she mastered the use of tonal values, colours, composition and light.
This enabled her to transition into a more abstract style with ease, incorporating acrylics and other mediums. As a result she has now combined her two loves together 'Contemporary and Traditional Art'.
This has become her signature style that causes a mixture of emotions to art elders. Staying true to her artistic vision, she is continuing to produce these pieces that have proved to appeal and be appreciated by audiences of all ages and caliber.
Recent works reflect not only her appreciation of the human form but her pride for the land she calls home Australia, showcasing its beauty through a semi-abstract approach of its cityscapes/landmarks which is now extending to other beautiful cities across the world that she has visited or is looking forward to experience. She cannot help but introduce hints of romance and love in many of her pieces which is also a reflection of her as an individual and her desire to spread the beauties of the human race and the world we live in.
Contact:
Ph. 0401 205 620
Email: [email protected]
Facebook: www.facebook.com/bellasartstudio/
Website: www.bellasartstudio.com
Education
Currently Studying a Bachelor of Business Management at RMIT University. Also Studied an Art course at RMIT.
All paintings come with a Certificate of Authentication signed by the Artist.
Exhibitions
2016: Solo exhibition: " A Subtle Beauty..."
2014 Independent Schools Victoria Art Gallery, Vic.
2015 Royal Melbourne Show, Vic.
2016 Mornington Art Show, Mornington, Vic.
2016 Knox Art Show, Vic.
2016 Mooney Valley Art Show, Vic
2016 Camberwell Art Show, Vic
2016 Hobson Bay Art Show, Vic
Press
• "Artist Palette 2016 Yearbook" Featured artist. Painting making front cover.
• 'Star Weekly' Newspaper, Page 3.
• Artsy Shark "Art & Women" photo Article
Influences
Influences include qualities drawn from traditional art, however expressing these qualities in a contemporary style that everyone can relate to.
artist
Donna W.
14 days ago
artist
Marnie
6 days ago
collector
David H.
13 days ago
artist
HSIN L.
16 days ago
artist
Damon L.
24 days ago
artist
Patricia G.
6 days ago
artist
Debra B.
6 days ago
artist
Jacqueline B.
21 days ago
artist
Pauline J.
13 days ago
artist
Brad B.
21 days ago
artist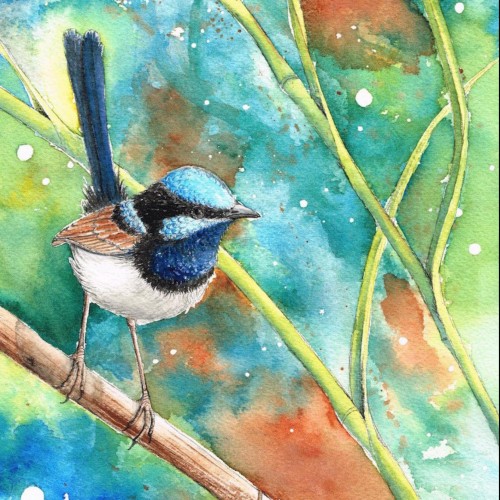 Rebecca P.
6 days ago
collector
Anna A.
13 days ago
Previous
Previous