About
Art is such an important part of my life. The need to create is a strong force that is both stimulating and satisfying. I also enjoy the challenge of learning new skills and it is especially beneficial being able to pass on what I've learnt to students in the many art classes and workshops that I tutor.
Painting florals in watercolour is my particular passion. I strive to create uplifting paintings of truth and beauty, pieces that are a pleasure to live with and that inspire the viewer. Sunlight dancing on transparent petals, the nuances of colour in shadows and reflective lights; these are subjects that motivate me to record nature in some of its finest moments. Coloured pencils are another medium I have explored since the beginning of my art career, with recognition gained through articles written for leading art magazines.
Quickly produced work is not my style. Focusing on details of the natural world is a contemplative experience for me and I enjoy the process as much as the outcome.
Jan Lawnikanis has taught regular art classes on the Gold Coast for the past 23 years and tutored over 70 workshops in various locations around Queensland and NSW. Students in all mediums have praised Jan for her teaching skills and this has gained her an excellent reputation with all ages. In her personal art career, Jan's beautifully presented work in various mediums has won many first prizes and other awards. Her commissions range from school theatre sets to a set for the QLD Conservatory of Music, 40 artworks for an apartment building, 15 artworks for an office floor, paintings for a restaurant as well as school murals and private works for client's homes.
Jan has been the featured artist in Australian Artist Magazine, with 5 full-length articles on using coloured pencils. Other publications include the Paradise Magazine-GC Bulletin, Art Newsflash, the International Watercolour Institute catalogue, the Coloured Pencil Magazine and the Australian Coloured Pencil Network.
Education
Although I haven't pursued a formal education in art, I have attended over 30 workshops with different recognised tutors and spent a number of years attending weekly art lessons early in my career. I am always learning from books and videos and trying out new mediums and techniques.
Exhibitions
2010 'Art is the Flower' Broadbeach
2006 Art's Café, Gold Coast Arts Centre, QLD
2003 The Chef's In On Boundary, Spring Hill, QLD
2002 V's Café, Indooroopilly, QLD
1996 Circus Circus Café, Mudgeeraba, QLD
Plus many group exhibitions over the last 23 years.
Press
2014 Australian Artist Magazine, May, June, August. 3 full length articles, Coloured pencils
2013 Australian Artist Magazine, November. Full length article, Coloured pencil workshop report
2010 Paradise Magazine, Gold Coast Bulletin, August. Full page article, 'Delight in the Detail'
2007 Australian Artist Magazine, June. Photo of winning painting.
2000 Australian Artist Magazine, August. Full-length article, "Coloured Pencil: the No-Fuss Medium."
2001 Hillcrest Christian College Year Book, Portrait painting of school principal on cover of yearbook.
2002 Margaret May Reports, Photograph of portrait painting and short story.
Influences
Every artist I admire is an influence on me in one way or another and there are too many to note! I am inspired by the beauty of creation, and God, the mighty creator of it all.
collector
Lorraine C.
7 days ago
collector
Philippa B.
3 days ago
artist
Karen F.
2 days ago
artist
Laurie C.
9 days ago
collector
Carolyn R.
7 days ago
artist
Irina R.
2 days ago
artist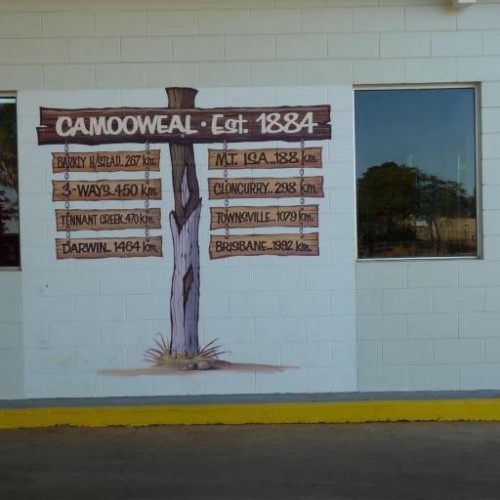 Virginia M.
5 days ago
artist
Pip P.
9 days ago
artist
Carolyn D.
11 days ago
collector
Tina K.
13 days ago
artist
Mellissa R.
3 days ago
artist
Katherine A.
13 days ago
Previous
Previous