About
I am an artist inspired by the very fragility of our frivolous and fleeting joys. Capturing a memory or spark in time and translating that brief moment with an extrordinary erray of colour, texture and energy.
My art comes from my happy place and I think it shows. My art is ever evolving and comes from an understanding of nature's intention for everything to eventually disintegrate. From the biggest tree to our own building, I understood at a very young age that ultimately the entirety of our universe is constantly changing.
I often paint with my four year old and credit her too with 'Izzy' at the bottom too as her signature. She loves painting as much as me.
Education
I am a purely self taught artist. We are a single income family because my husband has allowed me the privelige to be an at home Mummy for thirteen years. I believe this does not necessarily make my art lacking but instead it makes it less influenced by other artists and therefore more purely mine.
Exhibitions
5 Lands Walk, 2015Ruby Samahdi Gallery, April, 2016RubySamahdi Gallery, May,2016Ruby Samahdi Gallery, June, 2016Shorethyme Restaurant/Gallery, June 2016
Influences
Donna Downey, Tracy Verdugo, Starla Michelle, Nika Rouss, Renata Loree are all brilliant modern artists who express their joy of life in their gorgeous art.
artist
Debra B.
about 1 month
artist
Donna W.
about 1 month
artist
Pauline J.
about 1 month
artist
Patricia G.
about 1 month
artist
Julz R.
27 days ago
artist
Pamela B.
27 days ago
artist
Susannah P.
29 days ago
artist
HSIN L.
about 2 months
collector
Anna A.
about 1 month
artist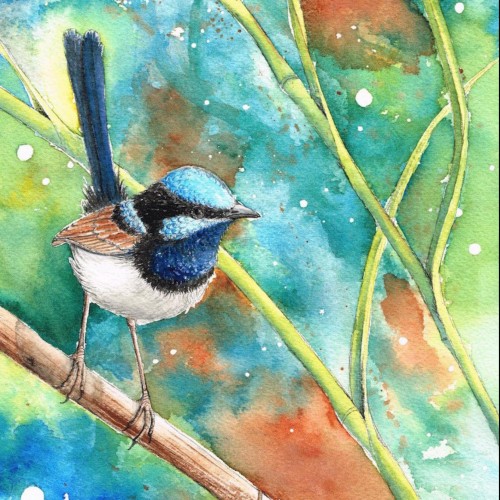 Rebecca P.
about 1 month
artist
Marnie
about 1 month
collector
Morgan L.
27 days ago
Previous
Previous